Scott Derrickson To Direct 'Locke & Key' Pilot For Hulu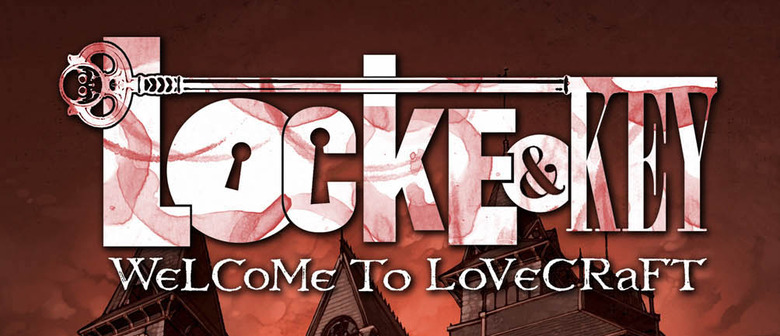 Joe Hill and Gabriel Rodriguez's Locke & Key is getting a second chance at the small screen. Over five years ago, Mark Romanek (Never Let Me Go) directed a Locke & Key pilot for Fox, but they decided not to move forward with the series. Now, Hulu has ordered a Scott Derrickson-directed and Carlton Cuse-produced Locke & Key pilot.
Below, learn more about the potential Locke & Key television show.
According to Deadline, Hulu has ordered an hour-long pilot of the fantastical horror-drama. Hill wrote the script on spec, and once it got to the hands of Derrickson, the Doctor Strange director quickly boarded the project. He'll direct the pilot, but if Hulu decides to make more Locke & Key, he'll remain involved and direct a few more episodes before moving on to make a sequel to his Marvel hit.
Derrickson is returning to the horror genre with Locke & Key, which ran from 2008 to 2013. The story follows the three Locke siblings. After the horrific death of their father, they visit the family estate in Massachusetts, where they'll find some magic keys that grant special powers and unlock strange doors.
Cuse, whose time is winding down on Bates Motel and The Strain, is Locke & Key's showrunner. He'll executive produce along with Hill, Derrickson, and Lindsey Springer (Jack Ryan). Cuse now has Locke & Key and Amazon's Jack Ryan series a part of his future.
The last attempt at a TV adaptation of Hill and Rodriguez's comic book series came from producers Roberto Orci and Alex Kurtzman. Once Fox passed, they were hopeful about finding it a new home, but it went nowhere. Then Orci and Kurtzman tried to get a film adaptation going at Universal, but it never gained much momentum, allowing Derrickson, Cuse, and Hill to take their extremely promising shot at the material.
Here is the comic's official synopsis:
Locke & Key tells of Keyhouse, an unlikely New England mansion, with fantastic doors that transform all who dare to walk through them.... and home to a hate-filled and relentless creature that will not rest until it forces open the most terrible door of them all...! Acclaimed suspense novelist and New York Times best-selling author Joe Hill (Heart-Shaped Box) creates an all-new story of dark fantasy and wonder, with astounding artwork from Gabriel Rodriguez. Hill has received the Bram Stoker Award for Best Fiction Collection, the British Fantasy Award for Best Collection and Best Short Story, and the Sydney J. Bounds Best Newcomer Award-2007, among his growing collection of critical accolades.