Exclusive: Adam Warlock Was Originally A Major Character In 'Guardians Vol. 2'; Will Be In 'Guardians 3'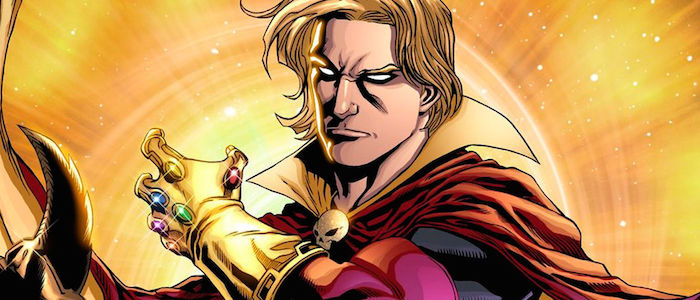 When I was on the set of Guardians of the Galaxy Vol. 2, director James Gunn mentioned that his original treatment for the sequel featured another major character. Today, during my interview with Gunn, the filmmaker finally revealed that his sequel originally had a major role for Adam Warlock, strongly indicating that Warlock will appear in Guardians of the Galaxy 3. Read on for the full story, including why he was cut out.
Adam Warlock Was Originally a Major Character in Guardians Of The Galaxy Vol. 2
While talking with James Gunn at today's junket in West Hollywood, and the filmmaker revealed that Adam Warlock was originally part of the sequel:
"I love Adam Warlock. He's one of my favorite characters. In all truth, I wrote an early treatment where I had Adam Warlock as a part...this is your big scoop, because I don't think I've told anybody this... It was Adam Warlock. He was a big part of the screenplay and I realized it was one character too many. And I adored the character. I adored what we had done with him. I think we did something really creative and unique with Adam Warlock. But it was one character too many and I didn't want to lose Mantis and Mantis was more organically part of the movie anyway. So I decided to save him for later."
While on the set of Vol. 2, James teased a character who was removed from the treatment before production began, so we can now consider this mystery solved:
I'll say one major thing that happened during the treatment phase, not even during the script phase, during the treatment phase, there was another character that was a major character. That was a part of the treatment. Although it kind of worked generally in the story, I got to the place where there were to many characters. I think Civil War handles a lot of characters really well, but they're minor characters, and in this movie every character has their own arc. Their own thing. And I thought it was one character too many, so I took one of the characters out of the story about half way through the treatment phase. But the eventual 70 page treatment, which is what it was, is what this movie is, and it has changed very, very little.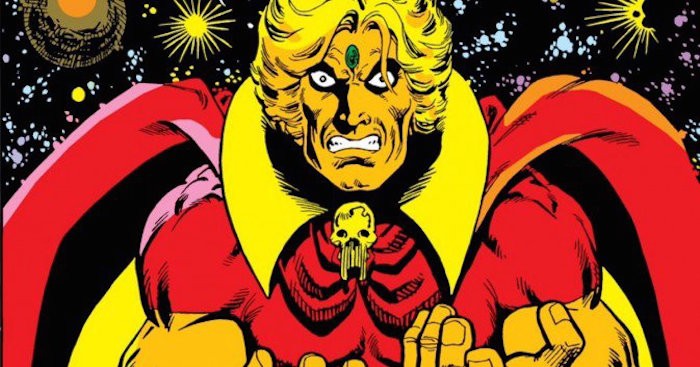 Adam Warlock Will Have a Big Role in Guardians of the Galaxy 3
In another interview at the junket today, Marvel Studios head Kevin Feige told me that Gunn is developing Adam Warlock to be included in a future Marvel cosmic universe film. When I mentioned this to Gunn, he was also quick to point out that Feige's reason for clarifying that he is working on the character is because "people are going to think it's about Infinity War." And Gunn makes it clear that this is not the case:
"He's not. He's not in Infinity War. But he will be a part of the future Marvel cosmic universe and a pretty important part of that."
While neither Feige or Gunn have outright said that Gunn is developing Adam Warlock for Guardians of the Galaxy 3, it's a safe assumption since he announced he would be directing the film earlier this week. Feige also implied as much, telling me "If he appears anywhere in the future, it'll be in Guardians."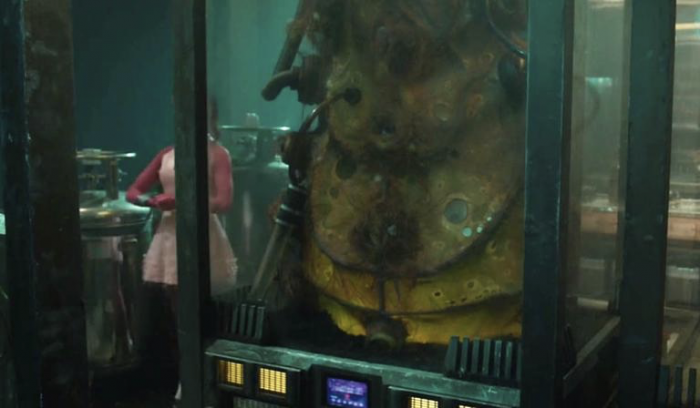 It's also worth noting that many fans believed that the cocoon in the Collector's museum was a reference to Adam Warlock. The filmmaker has denied that being the intention of that Easter egg.
Created by Stan Lee and Jack Kirby in 1967, Adam Warlock is one of the strangest of the Marvel "cosmic" characters. In his original incarnation, he was an artificial human created by human scientists who escapes, journeys to space, and eventually gains the power to absorb the energies of living creatures after encountering a being known as the High Evolutionary. He has been a mainstay of the Marvel universe ever since, clashing and allying with the Fantastic Four, the Silver Surer, the Avengers, and, of course, the Guardians of the Galaxy.