'Cloak And Dagger' Trailer: Will This Be Marvel's Cheesiest TV Show?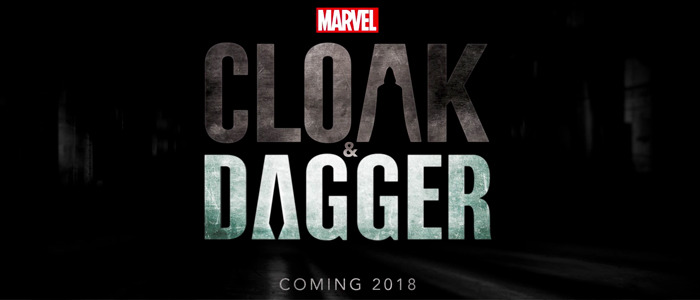 Let's be real: Marvel Entertainment has produced some pretty damn cheesy television over the past few years. They're not necessarily bad shows, mind you, but many of them have dipped into super cheesy territory: overly dramatic, seemingly lacking any sense of self-awareness, the works. I don't need to name names because you know it when you see it.
Today, Freeform (formerly ABC Family) released a trailer for Marvel's new teen-centric series Cloak and Dagger, and it could just be the editing in this trailer, but man, this show looks like Chester Cheetah: dangerously cheesy.
Cloak and Dagger Trailer
Again, I don't want to imply that this is going to be a bad show just because it's not in my personal wheelhouse of things I'm going to tune in to watch. Freeform (and ABC Family before it) has always had a penchant for going over the top with their shows, which makes sense because their audience is primarily made up of teenagers. I don't know if you remember what it's like to be that age, but it's a time when every decision – no matter how small it appears from the outside – can sometimes feel like it has life and death consequences attached to it. The world can seem like an inherently more dramatic place when you're a teenager, and the network's shows often lean into that mentality in a big way. Cloak and Dagger looks no different.
It also doesn't look very much like other Marvel shows. So if all else fails, at least this will be an experiment to see how well Marvel's products can transition within genres and play to different audiences. And remember, Marvel Studios has nothing to do with this. Cloak and Dagger is part of Marvel Entertainment's TV division, which is run by Jeph Loeb and is still overseen by Ike Perlmutter, so don't expect to see any crossovers with Iron Man or Thor anytime soon.
The show follows Tandy Bowen (Olivia Holt) and Tyrone Johnson (Aubrey Joseph), two teens from different walks of life who discover they have superpowers and are mysteriously linked to each other. In the comics, Tyrone, aka Cloak, wears a giant cloak and has the power to engulf villains in darkness, while Tandy, aka Dagger, can produce shards of glowing light from her body. Andrea Roth, Gloria Reuben, Miles Mussenden, Carl Lundstedt, James Saito, and J.D. Evermore co-star, and Freeform has ordered ten one-hour episodes for the show's first season, which hits the network sometime in early 2018.
What do you think? Will you tune in to check it out?