Sequel Bits: 'Kingsman 2,' 'Blade Runner 2049,' 'Jurassic World 2,' 'Avatar' Sequels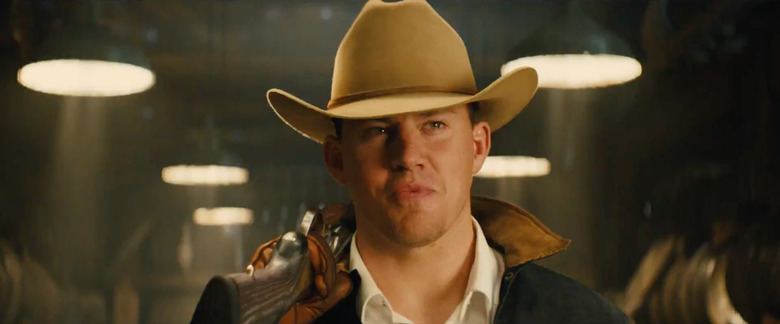 In this edition of Sequel Bits:
New Kingsman: The Golden Circle pictures feature a suave Taron Egerton and Channing Tatum.
Barkhad Abdi sheds light on his Blade Runner 2049 character.
Chris Pratt hints at a "darker" Jurassic World 2.
Zoe Saldana teases the next four Avatar sequels.
Disney unveils Pirates of the Caribbean: Dead Men Tell No Tales international posters.
Empire has a stylish limited edition cover of Alien: Covenant.
New French posters of Cars 3 race online.
The American equivalent of the posh British spies in Kingsman: The Golden Circle are as red, white and blue as you can get without actually donning the colors. Channing Tatum plays a lasso-wielding, cowboy-hat-wearing spy named Agent Tequila from the American Statesman organization, who Taron Egerton's Eggsy must team up with in order to defeat a new ruthless enemy.
Halle Berry and Jeff Bridges also make suave, button-downed appearances in the new photos for the Kingsman: The Secret Service sequel — yes, that is a beardless, nearly unrecognizable Bridges frowning while sipping whisky.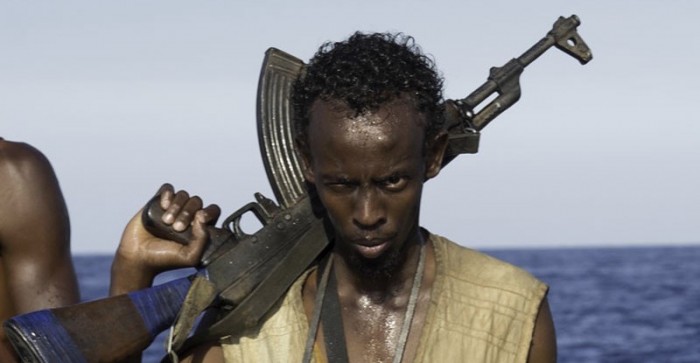 Barkhad Abdi, the villainous star from Captain Phillips, finally revealed the character he'll be playing in Denis Villeneuve's Blade Runner sequel, set decades after Ridley Scott's original film. Abdi will be playing a "totally deformed" scientist, he told the Hollywood Reporter, though he was vague on whether he'd be helping or hindering Ryan Gosling's Officer K in the search for Harrison Ford's Rick Deckard. Abdi will be joining a cast that also includes Robin Wright, Dave Bautista and Jared Leto.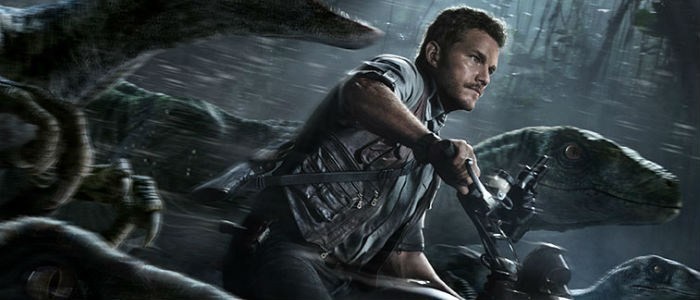 Jurassic World may have had some shocking and brutal moments for a blockbuster film, but Chris Pratt promises that the sequel will be even "darker." He points to Jurassic World 2 director J.A. Bayona's expertise in the horror realm — the Spanish director's first film was horror film The Orphanage — as a sign that the dinosaur sequel will be upping the stakes and the scares. At a press junket for Guardians of the Galaxy Vol. 2, Pratt told ScreenRant:
Aw man, J.A. Bayona? Do you know that filmmaker? He's a remarkable filmmaker. If you haven't seen The Impossible or A Monster Calls, I mean he's really visually masterful. Deep emotions and suspense. I think it's going to be a scarier version. A little bit darker and will continue to expand and carry the story forward in a way that is really unexpected and you wouldn't have imagined.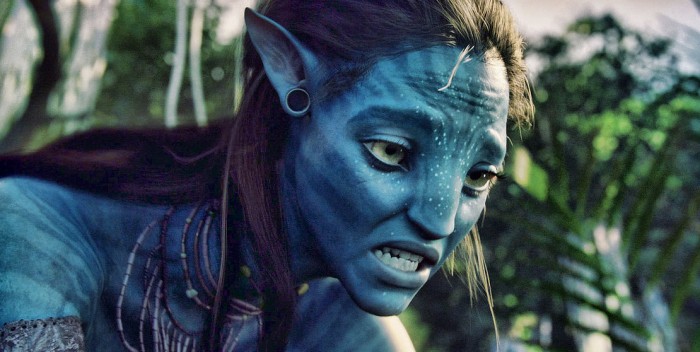 The long wait is over for the Avatar sequels, according to star Zoe Saldana. Saldana, who stars as the blue-skinned Na'vi princess Neytiri, confirmed to ScreenRant that not only will Cameron and crew begin filming Avatar 2 this summer — co-star Sigourney Weaver had recently confirmed a fall start date with some excitement, but who's keeping track — but they will start work on the next three sequels as well. Zaldana said:
"We haven't shot it yet. Anything I can tell you about Avatar 2,3,4,5? We're going to start this summer. Late summer, and it's probably going to go all the way until early next year shooting, and I'm really excited about it."
Disney continues the international push for Pirates of the Caribbean: Dead Men Tell No Tales, releasing 10 international posters for the fifth installment of the Pirates franchise. As recent Disney posters are wont to do, the Photoshopping is rampant in these one-sheets, with poor Kaya Scodelario's face falling victim to the marketing gloss.
This is the second recent piece of marketing catered toward the international crowd, after a trailer was released with a brief scene of franchise veteran Keira Knightley. With two Norwegian directors,  Espen Sandberg and Joachim Rønning (Kon-Tiki), helming the film, and the series' worldwide box office pull, it makes sense that the international push for the blockbuster may even bigger than the domestic marketing. The movie even has a different title outside of the U.S. and Japan: Pirates of the Caribbean: Salazar's Revenge.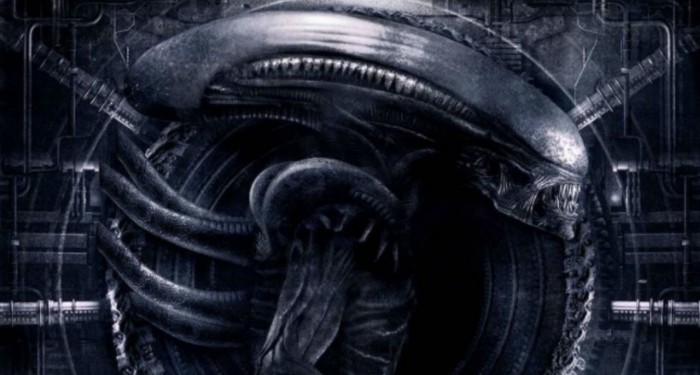 Empire Magazine has a stylish and eerie cover dedicated to Alien: Convenant, Ridley Scott's newest film in his Alien franchise. On the lower lefthand corner of the stark limited edition cover is the quote from the 1979 film, "Unclouded by conscience, remorse, or delusions of morality..." The dark grey and black cover shows the iconic Xenomorph in embossed cardboard, and was designed by graphic designer Jacey, who paid homage to H.R. Giger's original xenomorph design. See Empire's released cover here.
Two new French posters for Pixar's Cars 3 shows protagonist Lightning McQueen in  a face-off with his younger, hotter competition. The first poster is set during the day on an empty road by the beach, while the second takes a darker tone, with ominous clouds looming over the backlit race track. The posters come courtesy of Mike Markus, and certainly set the stage for the third movie, which pivots from the cheery tone of the previous two animated films, and shows Lightning McQueen (Owen Wilson) grappling with his relevance and his mortality.