'Han Solo' Directors Reveal New 'Star Wars' Alien In Force For Change Video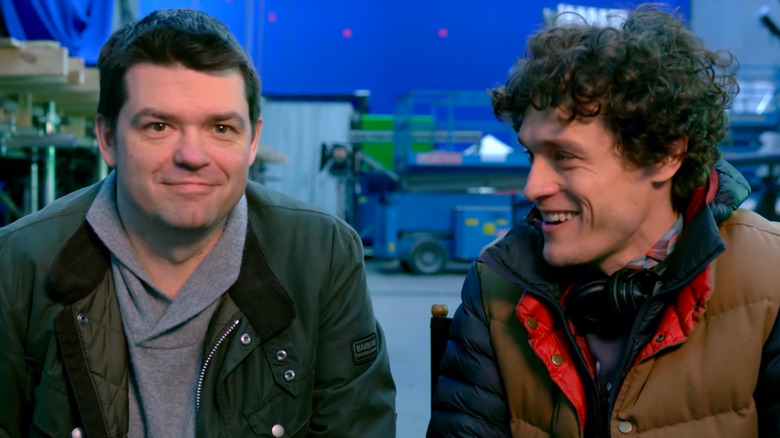 Last week, Disney and Lucasfilm announced a new contest in their Force For Change initiative, a charity fundraiser through Omaze that gives Star Wars fans the chance to participate in some once-in-a-lifetime movie-related experiences. Today, Omaze released a new video in which fan favorite Warwick Davis, who has played a number of characters across the Star Wars movies, gives a spoiler-free tour of the Han Solo movie set, and the coolest part gives us a peek at a brand new creature from the film. Take a look at the new Star Wars alien below.
Here's the full video:
And here's a screengrab of that multi-eyed alien: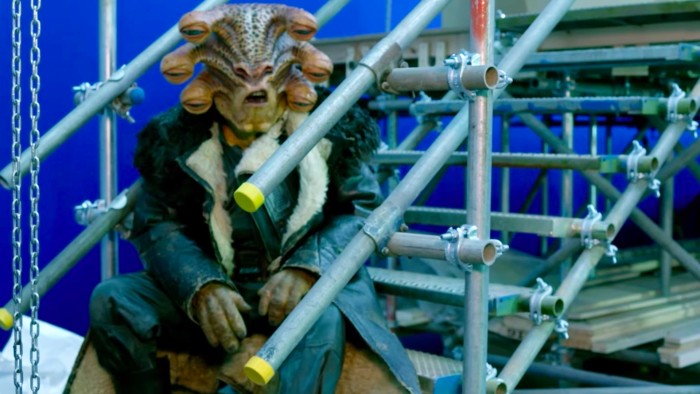 I'm far from an expert when it comes to Star Wars aliens, but I certainly know a slick-looking leather jacket when I see one, and this may be the most stylish alien in the galaxy. (Any chance it could be Vin Diesel's Xander Cage under there?)
While I kinda dig the multi-eye look, I've gotta be honest: I wish Lucasfilm's Imagineers (or whatever their term for designers is) would start pushing some serious weirdness in that galaxy. How many bi-pedal humanoid creatures do they expect us to believe exist out there? I understand the basic concept that it's easier for audiences to relate to things that look at least a little bit like them, but I'm hoping that as the Star Wars universe continues to expand in the coming years, we start to see stranger and stranger designs.
In any case, each donation you make through Omaze counts as an entry to win three prizes: an overnight stay at the famed Skywalker Ranch, a walk-on role in the upcoming Han Solo movie, and a trip to L.A. to join the cast of The Last Jedi at the world premiere later this year. One grand prize winner (and a guest) will win all three prizes, and the proceeds support UNICEF and the Starlight Children's Foundation.
Han Solo: A Star Wars Story (or whatever its official title will be) arrives in theaters on May 25, 2018.