Here's Where You Can Watch Star Wars Celebration Live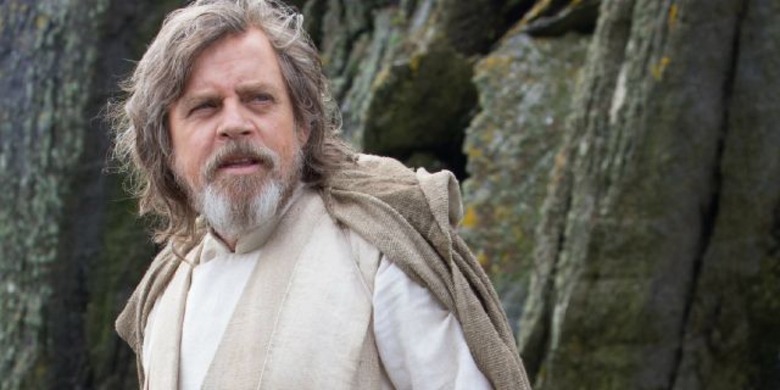 For eager fans of Star Wars, the Star Wars Celebration convention is a haven of pop culture news and geekdom. This is where Lucasfilm and Disney debut new footage of upcoming movies and television series (along with panels covering all kinds of minutiae related to the saga), making it one of the most anticipated pop culture events of the year.
But for the unlucky majority of us who can't make it down to Florida for the three-day convention, which starts today and lasts through Sunday, Disney is thankfully providing an official livestream of the biggest panels
Beginning Thursday at 11:00 a.m. EST, there will be a live stream of select Celebration events available on StarWars.com and Star Wars YouTube. Both will run until Sunday at 5:00 p.m.
You can also stream it from the YouTube embed below:
The stream will feature coverage of both Thursday's "40 Years of Star Wars" panel, which opens the convention at 11:00 a.m. and Friday's The Last Jedi panel at 11:00 a.m. — during which it's rumored a new trailer for the upcoming film will debut.
The first two days are packed with panels and new releases, including more information on the Forces of Destiny female-led toy and animation line on Thursday, a look into the making of Rogue One: A Star Wars Story, and a tribute from Mark Hamill to the late Carrie Fisher, who played Princess Leia Organa. See some of the highlights below.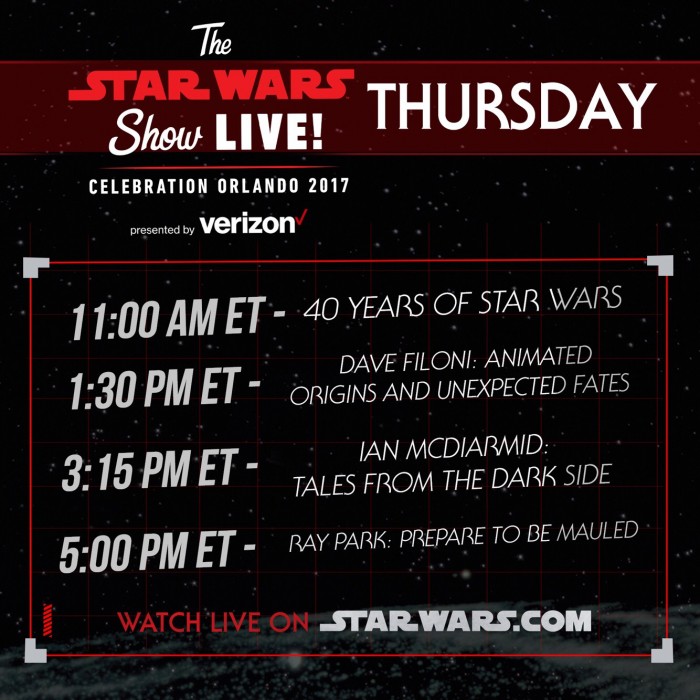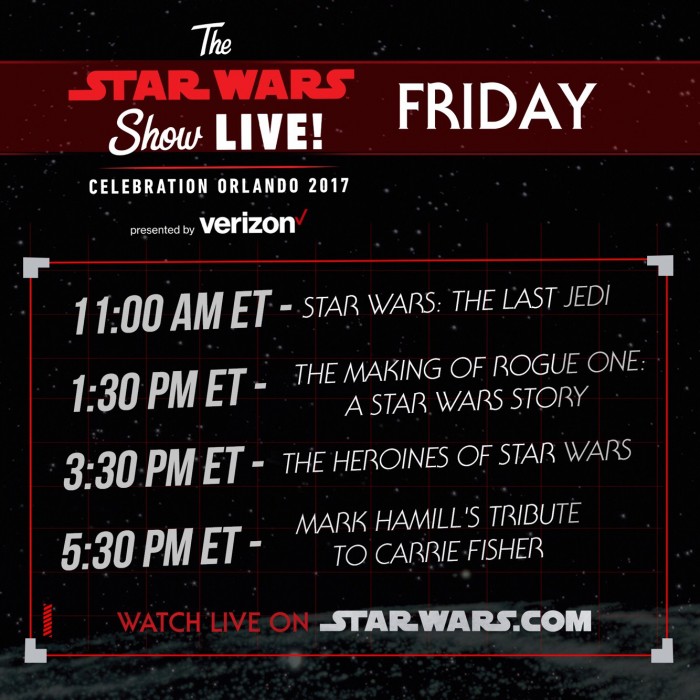 Other news that may arrive: details on the upcoming Han Solo spin-off, news on more unannounced Star Wars standalone movies, and the Saturday panel on season 4 of Star Wars Rebels.