Hugo Weaving Boards Peter Jackson's 'Mortal Engines'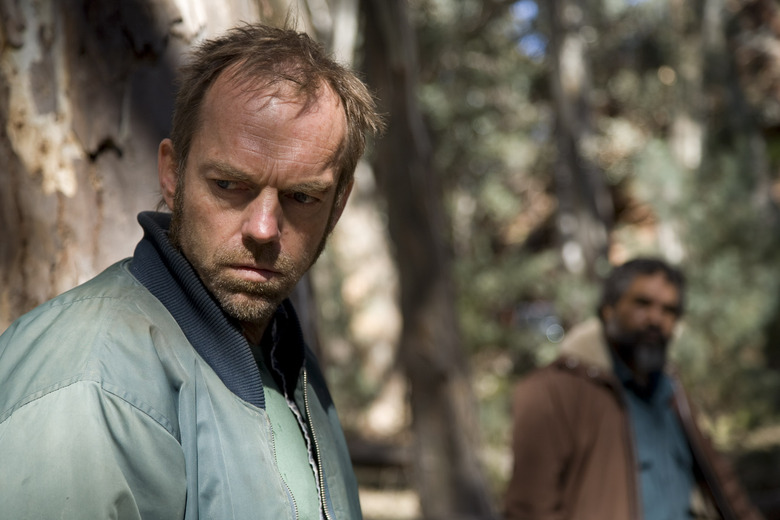 The upcoming film adaptation of Mortal Engines is something of a Lord of the Rings reunion for the film's writer and producer, Peter Jackson. One of the stars of Jackson's beloved trilogy, Hugo Weaving, has joined the cast, which he wrote with Fran Walsh, Philippa Boyens, and Christian Rivers, who will direct the film.
doesn't have any details on Weaving's role in the fantasy movie, which is based on Philip Reeve's four-part Predator Cities series. Weaving, who played the elf Elrond in the Lord of the Rings and Hobbit movies, joins a
 Stephen Lang (Don't Breathe), Robbie Sheehan (The Mortal Instruments: City of Bones) and Ronan Raftery (Fantastic Beasts and Where to Find Them).
The book is set a thousand years from now in a not-so-bright future when cities travel the world on huge wheels. The cities consume one another for resources, and London is on the hunt.
The moving city of London is the story's main setting, where the poor live at the bottom and the rich live at the top. The post-apocalyptic tale's protagonist, Tom Natsworthy, faces a greater threat than hungry cities rolling around, though. Here's the first book's synopsis:
Welcome to the astounding world of Predator Cities! London is hunting again. Emerging from its hiding place in the hills, the great Traction City is chasing a terrified little town across the wastelands. Soon, London will feed. In the attack, Tom Natsworthy is flung from the speeding city with a murderous scar-faced girl. They must run for their lives through the wreckage–and face a terrifying new weapon that threatens the future of the world. Beloved storyteller Philip Reeve creates a brilliant new world in the Predator Cities series, called "phenomenal...violent and romantic, action-packed and contemplative, funny and frightening" by the Sunday Times.
Jackson and Walsh acquired the rights to the book all the way back in 2001. Now, it's finally ready to go before cameras. Rivers will begin shooting Mortal Engines in New Zealand this summer.
Back in 2009, it was speculated Jackson would direct the adaptation himself, but Rivers, a longtime collaborator of Jackson's, took the job. Mortal Engines is his feature directorial debut, but previously he shot second unit work for The Hobbit movies and Pete's Dragon, worked as a storyboard artist on Dead Alive, and won an Academy Award for King Kong's visual effects.
Mortal Engines opens in theaters December 14, 2018.