Benedict Cumberbatch To Play A Con Man In 'The Man In The Rockefeller Suit'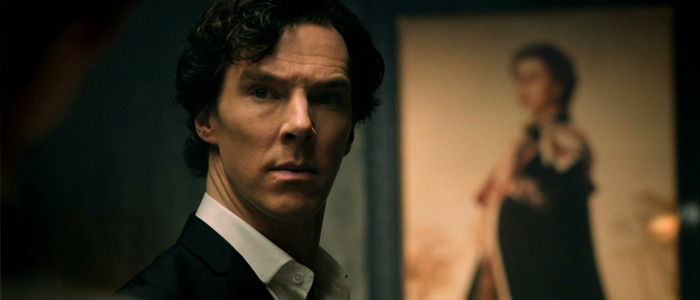 Benedict Cumberbatch has played a Marvel superhero, a genius detective, a dragon, a Star Trek villain, and Julian Assange, but he's never played a straight-up con man before. That's about to change, because the actor is in early talks to play a true-life swindler in the long-gestating film adaptation of The Man in the Rockefeller Suit.
Deadline brings word that Cumberbatch is in early negotiations to star in the film for Fox Searchlight. It's based on Mark Seal's nonfiction book, which follows Christian Karl Gerhartsreiter, a German immigrant who arrived in the U.S. in the 1970s and started conning people under assumed identities. He quickly stuck with "Clark Rockefeller," and posing as a member of that famous family, he lived the decadent high life for years, working at a Wall Street job and even maintaining a decade-plus long marriage to a wife who had no idea who he really was. The whole thing came crashing down in the 2000s, but I won't spoil what happened to him in case you'd like to find out the ending as you watch the eventual movie.
This project has been kicking around Hollywood for a good while now. Back in 2011, when Seal's book was first published, Crazy Heart helmer Scott Cooper was attached to direct it. In 2013, Walter Salles (The Motorcycle Diaries, On the Road) took over, and this film is still listed as "announced" on his IMDb page. David Bar Katz wrote the screenplay, which made the 2014 Black List (the list of the year's best unproduced scripts).
It sounds like Cumberbatch is looking for his own version of Leonardo DiCaprio's con man film Catch Me If You Can with this one. The actor has a wonderful ability to bounce between being charming and dangerous, so this could be a great opportunity to further showcase that skill set. The Man in the Rockefeller Suit doesn't have a director attached yet, but here's hoping Cumberbatch and company can score a filmmaker talented enough to imbue this story with the right balance of humor, pathos, and melancholy necessary to pull off a movie like this. (Bonus: for a modern con man film that strikes this balance perfectly, seek out Rian Johnson's The Brothers Bloom.)
In the meantime, we'll see Cumberbatch suit up as prolific inventor Thomas Edison in The Current War for the Weinstein Company opposite Michael Shannon, Nicholas Hoult, Tom Holland, Katherine Waterston, and more. That one hits theaters on December 22, 2017.
What do you think? Do you buy the concept of Benedict Cumberbatch as a con man?