'The Mist' Trailer: Stephen King's Novella Becomes A SpikeTV Series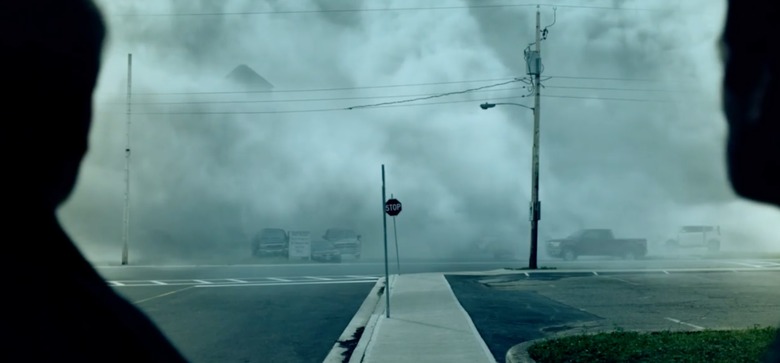 We already have one great adaptation of Stephen King's novella The Mist, thanks to writer-director Frank Darabont. He surprised us with his adaptation by departing from the original ending and giving the film the grueling finale it deserves. Darabont brought something new to the table with his adaptation, something that may help The Mist stand the test of time.
Nearly 10 years after Darabont's last picture hit theaters, we're getting another take on the material from SpikeTV. Below, watch The Mist trailer.
A year ago, Spike ordered ten episodes of the series. Dimension TV started developing The Mist back in 2015, with King's approval and a script from the series' creator, Christian Torpe (Rita). In Torpe's take on the story, some of the key ingredients of King's story remain in place: a small town and a mysterious mist, project arrowhead, and a whole lot of scared people bound to make matters worse. Wherever you go, inside or outside, you're usually stuck with a monster in The Mist.
The Mist Trailer
As you can see, no longer is the grocery store the story's setting. "I wanted to be respectful to the source material, but my feeling was there was already a great adaptation out there by Frank Darabont," Torpe told EW, discussing the change. "The novella is 200 pages and one location, and we needed to change that to make an ongoing series. But we wanted to remain faithful to the heart of the story."
The characters are spread out, with some hiding out at the local mall, others at the Church. Torpe also said they'd explore some real everyday hatred and fear throughout season one, which looks like enough of a departure not to draw too many comparisons to Darabont's film. The fact that nobody here resembles or even looks like a stand-in for David Drayton (Thomas Jayne) alone feels like a good start.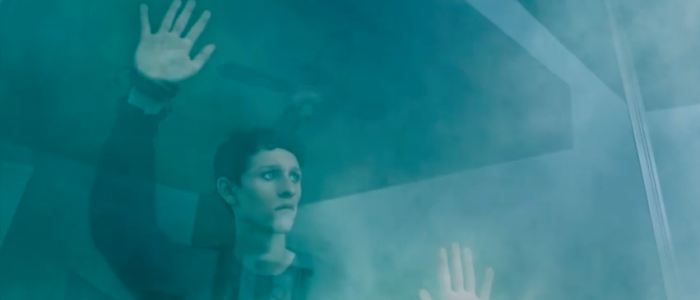 Here's the synopsis:
Based on a story by Stephen King, Spike's THE MIST centers around a small town family that is torn apart by a brutal crime. As they deal with the fallout an eerie mist rolls in, suddenly cutting them off from the rest of the world and, in some cases, each other. Family, friends and adversaries become strange bedfellows, battling the mysterious mist and its threats, fighting to maintain morality and sanity as the rules of society break down. THE MIST stars Morgan Spector, Alyssa Sutherland, Gus Birney, Danica Curcic, Okezie Morro, Luke Cosgrove, Darren Pettie, Russell Posner, Dan Butler, Isiah Washington, Jr. and Frances Conroy.
The Mist premieres on Spike June 22.