'Big Little Lies' Season 2: Everything We Know, Including Potential Plot Points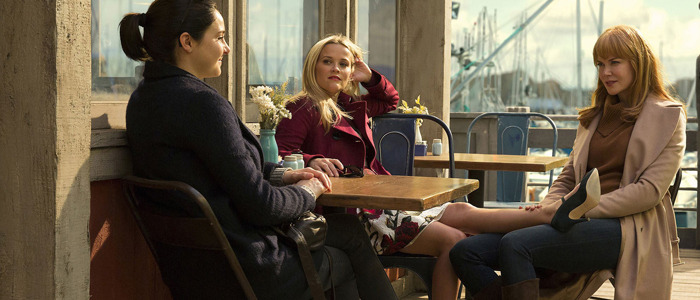 When HBO's limited series Big Little Lies came to an end a little more than a week ago, I was satisfied with the conclusion. But only seven days later, I was conflicted; I appreciated the succinctness of the series' seven episode run and thought it told a compelling and complete story, but at the same time, I couldn't help but wish there were more episodes to dive into.
So will we ever see Big Little Lies season 2? Below, I'll run down all of the quotes from the major players involved and try to get to the bottom of this.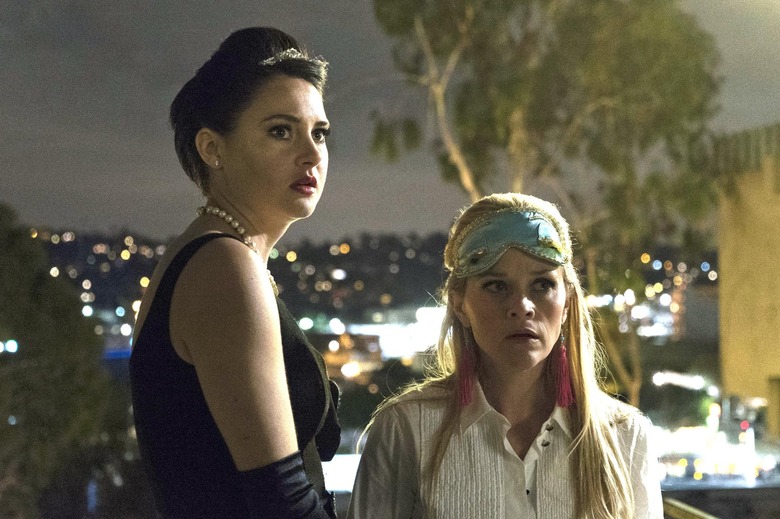 The Season 1 Finale
Warning: spoilers ahead for season one of Big Little Lies.
The first season ends with a huge standoff at an Elvis/Audrey Hepburn-themed school fundraiser. It's revealed that Perry (Alexander Skarsgaard), who constantly abuses his wife Celeste (Nicole Kidman), is also the man who raped Jane (Shailene Woodley). Madeline (Reese Witherspoon) stands near a staircase with Celeste, Jane, and her frenemy Renata (Laura Dern) when an enraged Perry comes down with the intention of retrieving Celeste to take her home and beat her again. Perry grabs for Celeste, but when she says she's leaving him for good, a brutal fight breaks out between everyone there, culminating in Bonnie (Zoe Kravitz), Madeline's arch nemesis, coming out of nowhere and shoving Perry to his death down the stairs.
It's a powerful, cathartic moment, especially given the tiny hints that Bonnie had been abused in her past. In a show of solidarity, all of the women lie to the police about the cause of Perry's death to protect each other...but a dogged female detective doesn't believe their stories. She knows something's fishy about this. The episode's final scene follows all of the women and their kids hanging out together on a beach, and the last shot peers at them through binoculars and we hear the sound effect of a Zippo lighter, indicating that the female detective is still watching them. It works as an ending to the show, but could also conceivably be a jumping-off point for a second season.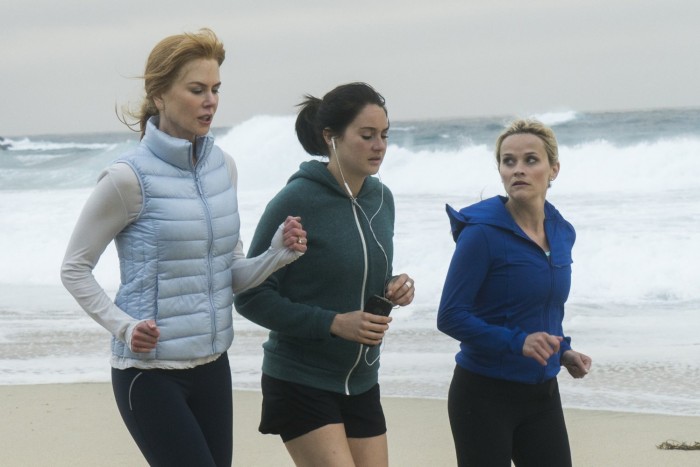 What's the Latest with Big Little Lies Season 2?
Let's go through the evidence in order, shall we? Back in January, Variety ran a profile about Witherspoon and director Jean-Marc Vallee and referred to Big Little Lies as a "one and done" project. But before the finale aired, Witherspoon and Dern took part in a Facebook/Instagram Live Q&A, and Witherspoon teased a second season, bringing author Liane Moriarty (who wrote the original novel) into the discussion:
"One of the main questions everyone keeps asking us is is there going to be a season two. We've been talking with the writer, and you guys should Facebook Liane Moriarty and tell her how much you want to see Big Little Lies 2. That would be good. She's thinking about ideas, and so we would love to hear ideas."
But Vallee cast doubt on returning in an interview with THR on April 2, the night of the season one finale:
"The detective doesn't want to let go and that's how we finish that. And we think, 'Did they do the right thing? What will happen?' Now it's up to the audience and their imagination to figure out. To do a season two, I'm not for it. Let's move on and do something else! If there's an opportunity to reunite with Reese, Nicole and these characters of course, I'll be a part of it, but Big Little Lies One is a one-time deal. Big Little Lies Two? Nah. The end is for the audience to talk about. Imagine what you want to imagine and that's it. We won't give you a season two because it's so good like this. Why spoil it?"
Then the pendulum swung back the other way. Speaking with TV Line the day after the finale, Kidman expressed interest in coming back if the circumstances were right:
"So between Liane [Moriarty, the author of the book on which the series was based] and David [E. Kelley, who wrote every episode of the show], I would hope that they could come up with something...I think if there was something compelling and extraordinary that they could come up with, then would we want to go and embody these women again? That would be a beautiful prospect...But there's certainly nothing [about Season 2] now, nothing that's solid or anything. I mean, it was a lot to get it to this point! There are so many moving parts to this series that would be impossible not to have again. And who knows if it's meant to be finite? But all of us, I think, feel so connected to it."
And now today, Moriarty told the Sydney Morning Herald that she was "absolutely" open to a sequel.
"I have started to think about ways this could continue. The producers have asked me to see if I can come up with some ideas. I wouldn't write a new book but perhaps a new story and then we'll see what happens...once I started thinking, it was too much fun to see what I could do and to see these characters again. And there's definitely places you can go."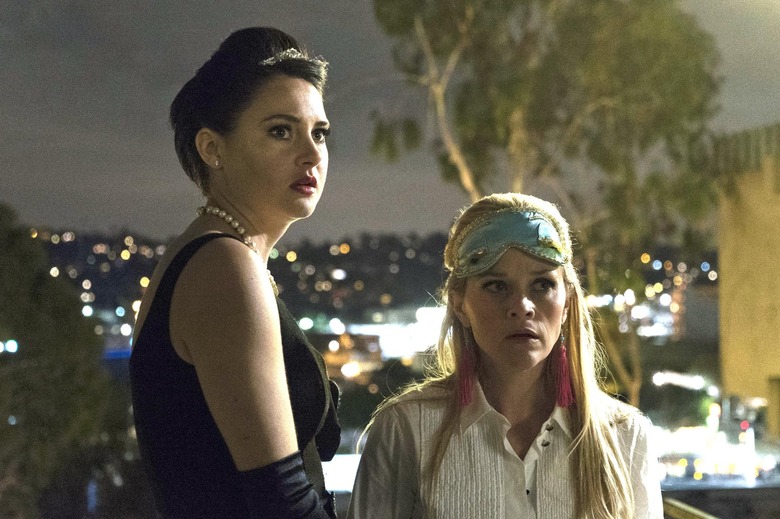 What Could Season 2 Be About?
The first season ends with some dangling plot threads that could be explored in more episodes, should everyone choose to go that route. In a show of solidarity in the finale, all of the women lie to the police about the cause of Perry's death to protect each other...but a dogged female detective (Merrin Dungey, an actress you may remember from Alias) doesn't believe their stories. She knows something's fishy about this death, and she smells a cover-up. The episode's final scene follows all of the women and their kids hanging out together on a beach, but there's that cliffhanger: they're still being watched.
To me, that seems like the most likely jumping-off point for season 2: the detective trying to piece together what happened and the women needing to band together to protect the secret. Plus, Madeline never technically told her husband Ed (Adam Scott) that she cheated on him, so that could also provide some fuel for more story moving forward.
But Moriarty has different plans in mind. When asked what she would include in a potential second season, she responded, "The obvious thing is, first of all, I think we could bring in more of Bonnie's story from the [first] book." In the book, it's established that Bonnie was a victim of abuse herself, which helped to justify her intervention to step in and defend the other women from Perry's attacks. She has some other plans, too:
"And also what happens next [for Celeste]. That's the question that's also a really interesting thing, when you've been through a relationship like that, how do you feel now? How would she feel? She's grieving. She's still grieving for the end of a terrible relationship and I think that would be a really interesting thing to explore. So there's a whole lot of different storylines."
So what do you think? Do you want to see Big Little Lies season 2, or is HBO better off quitting while they're ahead? Sound off in the comments below.