'Fargo' Season 3 Early Buzz: More Laughs And Deadly Misfortunes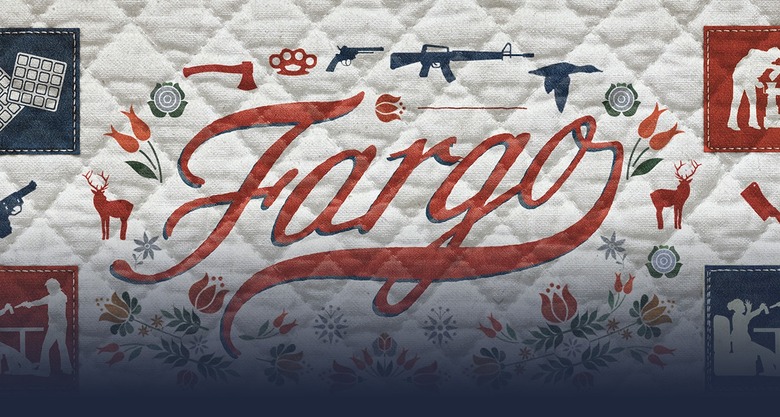 Like the Coen Brothers, Noah Hawley tests his characters in all sorts of challenging, horrific, and comedic ways. Sometimes he'll let them off the hook, but more often than not, nothing comes easy. Especially if you're a character in Fargo. There's always going to be some heartbreak and suffering.
According to the early reviews for Fargo season 3, Hawley has created another memorable, hilarious ensemble knee-deep in hot water. Let's bundle up and explore the cold wasteland of the early Fargo season 3 buzz.
Some of the reviewers lucky enough to have watched Fargo season 3 premiere describe it as more intimate than previous seasons, but still funny, sad, and dark. Suffering from a sense of melancholy this season is Ray Stussy (Ewan McGregor), a man cheated out of a fortune by his brother, the well-respected "Parking Lot King of Minnesota" (also McGregor). Their rivalry – and some stamps – will entangle Nikki Swango (Mary Elizabeth Winstead), Police Chief Gloria Burgle (Carrie Coon), and other characters, both well-meaning and nefarious.
The first reviews also include high praise for McGregor. Apparently, his transformation as the two desperate brothers is seamless. Here's what else the critics are saying:
The new season of Fargo might be the most Fargo that Fargo has ever been. Last year's installment of Noah Hawley's imaginative communion with the films of Joel and Ethan Coen was a big crime saga with a sprawling cast that functioned as historical allegory about capitalism and spiritual malaise in the dawn of the Reagan era. Also, there were UFOs. His new story dials back the scale, at least to start. It's a more intimate neo-noir about desperate people doing dumb things for dubious reasons, triggering a cascade of consequences for a widening array of people. In plot and tone, the premiere strongly evokes the 1996 classic by the Coen brothers that inspires the show's wintry milieu and chilly themes, more so than previous installments.
This much we know after two years in Minnesota: Choosing to embark on a new season of "Fargo" is akin to inviting tragedy unto yourself. Each year, the opening disclaimer originated by the Coen Brothers in their 1996 film promises bodies: "This is a true story... At the request of the survivors... Out of respect for the dead..." And each year we've come to love and lose characters within a very short amount of time. You know what you're getting yourself into, even if — like the UFOs in Season 2 — you can never predict exactly what you'll see.
As Season 3 begins, what's oft-referred to as a black comedy, midwestern drama, or anthology crime story, feels better suited for another genre:
Horror.
If the season 3 premiere falls short of previous years, it's in developing a more all-encompassing threat ahead of the crime that will (presumably) permeate the remaining nine episodes. The murders at the Nygaard house in season 1 and the Waffle Hut massacre in season 2 (both of which occurred in the first episode of their respective seasons) are more satisfying openers than what begets the poor folks in and around Eden Valley, Minnesota in season 3. The shock is still there, and the twisty plot that untangles and leads to the first actor getting bumped off is as satisfying to follow as ever, but as of yet the new season lacks a convincing menace that did well to underscore — and celebrate — the show's bizarre humor in previous installments.
Season 3 is a much more intimate approach to storytelling than the expansive war that defined Season 2. Though that season was excellent (high praise from someone who borderline hated Season 1), the show has always excelled in smaller character moments and nuance, especially as it distanced itself from the source material. While Season 1 followed the themes of the movie fairly closely, with some subversions, Season 2 found its own rhythm in a retro tale that was familiar in a Coen Brothers-esque way, but also refreshingly different. This time we're in 2010, with no tangible connections to the other seasons other than the stark, wintry Minnesota landscape and a multitude of "ya knows," but because of that, this season of Fargo feels like it could be the show's best yet.
***
Fargo season 3 premieres on April 19.