Why A New Oscar Rule Could Make Best Animated Feature Nominations Dumber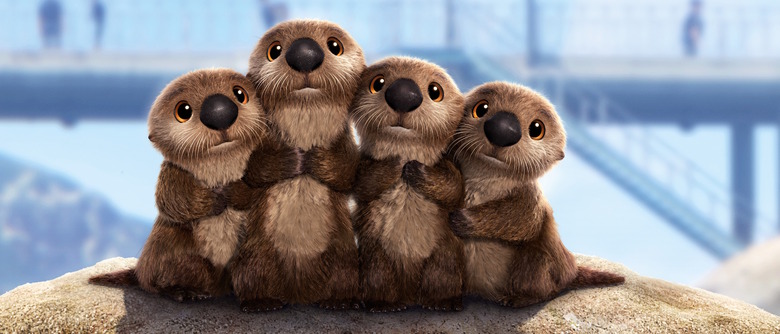 (Welcome to The Soapbox, the space where we get loud, feisty, and opinionated about something that makes us very happy...or fills us with indescribable rage. In this edition: why a new Oscar rule for Best Animated Film sets a frustrating precedent for the industry)
Last Friday, the Academy of Motion Picture Arts and Sciences (or, as we all know them, the Oscars) announced a couple of new rules, one of which may have an enormous impact on the future of Best Animated Feature nominees.
The New Rules
The first takeaway from the set of rule change announcements was how the Best Documentary rules have such an instant impact that last year's winner, ESPN Films' O.J.: Made in America, wouldn't have been eligible for the award.
But the other significant change affects Best Animated Feature in a less obvious, but no less substantive fashion: any interested member of the Academy can join the nominating committee for animated features, as opposed to the current committee, which is made up of members from the animation branch as well as "other branches with a connection to animation."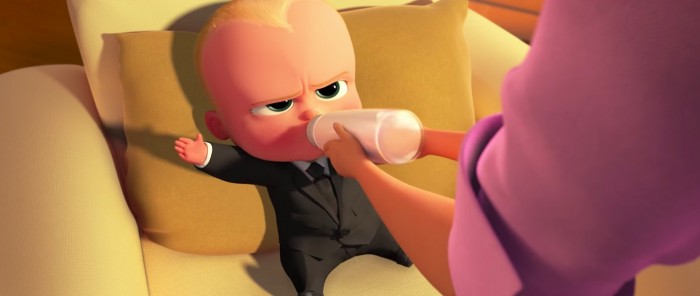 Why This Is A Potential Problem
Opening the committee to any interested parties may seem like a fine idea – if a voter likes animation, where's the harm? The problem is that more mainstream voters may lead to more mainstream nominations. The larger problem is simple: the Best Animated Feature Oscar helps continue to set a frustrating precedent in the industry.
First, whatever else can be said about the Best Animated Feature Oscar category, one unqualified good it has performed in the last few years is to shine a light on independent animated features. GKIDS Films, the New York-based indie distributor, has grown in stature thanks to its surprise Oscar nominees like Ernest and Celestine, Song of the Sea, and My Life as a Zucchini. (Its upcoming release, My Entire High School Sinking Into the Sea, has garnered some decent festival buzz.)
While no Best Animated Feature Oscar winners have been indies, the fact that smaller films get to compete against the Zootopias and Inside Outs of the world only means good things for fans of animation. Animated films are more than just the latest Pixar or DreamWorks Animation releases, so to learn that a potentially wider net will be cast for nomination committee voters is plenty concerning. Primarily, this choice allows for a possible dilution of quality among Best Animated Feature nominees.
No matter how much we may wish it to be true, and no matter how much it should be true, Oscar voters don't always, y'know, watch movies they might be voting for. If more voters join the nomination committee for animated films, it's not only that they might skip GKIDS Films' releases or something of a similarly independent ilk. They might think only of whatever animated films they saw or were dragged to by their families. So maybe the filmmakers behind The Boss Baby should clear a place on their mantelpieces for an Oscar. (It's funny and timely! A baby...who is also a boss! Voiced by a guy who's portraying our current President on national TV! Plus, he makes references to Glengarry Glen Ross, and what kid doesn't love that?)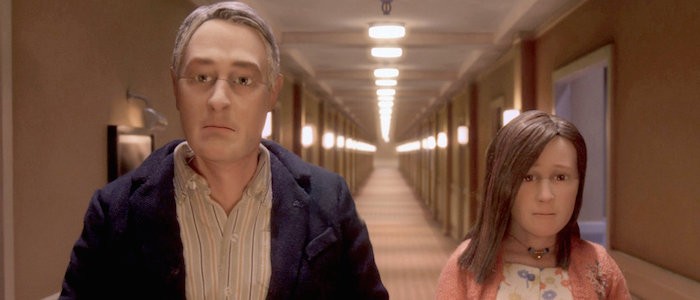 The Larger Issue
The bigger issue is this: the Best Animated Feature category allows for voters, and audiences, to keep separating animated films from their live-action counterparts. (There's a separate argument to be had about how many big-budget live-action films are closer to live-action/computer-animated hybrids what with all the CG effects.)
80 years after the first full-length hand-drawn animated feature, it shouldn't even be necessary to clarify that animation is a medium, not a genre. Yet, to many people, animation means several things: loud, bright, manic, and for kids. Being fair, this sometimes applies as much to the studios making animated films as it does to the people watching them uncritically. Examples include...well, The Boss Baby, and other DreamWorks Animation films.
On one hand, the Best Animated Feature category can prove the depth and maturity of modern animation; the 2015 nominees included Anomalisa, When Marnie Was There, and Shaun the Sheep Movie. That these films, especially the prickly, daring Anomalisa, get Oscar recognition is encouraging.
But why shouldn't Anomalisa be considered seriously for Best Picture, not just Best Animated Feature? The same question could easily apply to Best Documentary. How many critics thought O.J.: Made in America was last year's best film, not just the best documentary? Though Anomalisa was widely praised by critics, it only received that Best Animated Feature Oscar nomination. Only three animated films, all from Disney, have been given a Best Picture nomination; the latter two, Up and Toy Story 3, got the nod only after the Academy expanded the field of nominees from five to ten.
The perception of animation as separate is easy enough to see; three of last year's six "brutally honest" ballots from anonymous Oscar voters at The Hollywood Reporter abstained from voting in Best Animated Feature because they "don't watch" animated films. (Another of those honest voters went out of his way to say he knows a woman who only has sex with animators, which is definitely valuable information for all of us to now have.)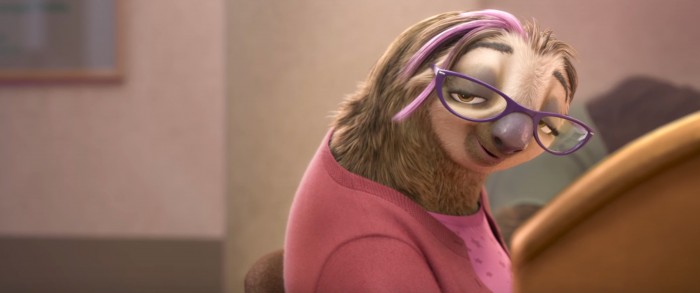 What's The Solution?
So, what's the answer? The ideal would be that animated features compete as seriously as live-action features in categories like Best Picture. Certainly, Disney spares no expense when it thinks it's got a winner on its hands; though Zootopia only took Best Animated Feature, the studio realized it had a more-timely-than-expected film on its hands and tried to push it as a social-issues story, albeit a cheeky one.
As animated films expand their scope and tone, it's more necessary for Academy voters to treat them equally in categories that may not usually house such films. Outside of Best Score and Best Song, the most consistent place to find an animated feature is Best Original or Adapted Screenplay, where films from Toy Story to Shrek to Inside Out have gotten nominated. None have ever won.
Best Animated Feature is not a terrible idea; nominees are typically among the most popular films of the year, and the Academy no doubt wants to honor films that wide audiences have seen. But expanding the nomination's footprint may exclude less familiar movies and further emphasize the industry perception that animation should be treated as the Other, something different and less special than live-action.