Star Wars Celebration 2017 Predictions: We Guess The Big Surprises And Announcements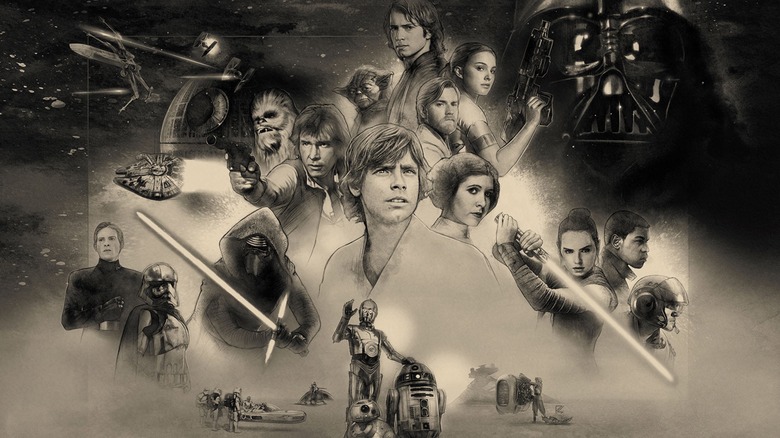 Later this week, I'm heading to Orlando, Florida for Star Wars Celebration 2017, which runs from April 13 to April 16, 2017, at the Orange County Convention Center. Some big Star Wars announcements and reveals are expected to come out of the convention, and we'll be covering it live. So stay tuned for our coverage beginning Thursday and running through the weekend.
But before we get to that, let's run down what I think is going to happen (and what I think definitely will not happen). Here are my Star Wars Celebration 2017 predictions.
Star Wars Celebration 2017 Predictions
It should be noted that I have no inside information on any reveals scheduled for Star Wars Celebration 2017. What follows is pure speculation, backed up by facts and information and sources outside Celebration. Last year, I was right about some things, but also very wrong on a bunch of things.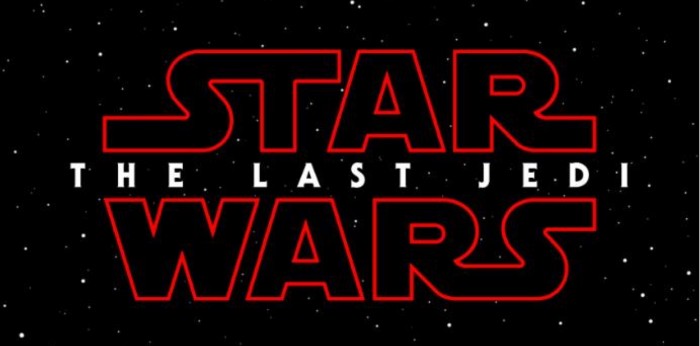 The Last Jedi Trailer and Maybe Extra Some Footage
Okay, this one isn't really much of a guess, as it is a definite plan. I know for a fact that Disney has a Star Wars: The Last Jedi trailer ready, and I would think that the Last Jedi panel on April 14 at 11:00 A.M. will be the place they debut it. Disney has yet to premiere any trailers for the film, so this would be the first public look at the footage.
There is also a chance that they could do what they did with Rogue One last year and premiere a making-of video instead. After all, Lucasfilm has a history of doing this at conventions. They premiered a huge making-of piece at the Comic Con before The Force Awakens' release. So it's entirely possible that the company will follow the usual formula and save the teaser for a big media event. Recently, Disney seems to have been premiering most of their big trailers in connection to big event programing on their TV networks.
But let's remember that Disney showed the crowd in attendance at Star Wars Celebration Europe an exclusive trailer featuring a first look at Darth Vader in Rogue One. So it's possible that Disney will premiere an exclusive bit for only those in attendance.
Han Solo: First Look and Title Reveal
When I attempted to predict the news at Star Wars Celebration Europe, this was one of my top guesses and it was wrong. It's now a year later and we still not gotten a first look at our new Han Solo in costume, let alone a title for this movie.
Han Solo: A Star Wars Story (or whatever it will be called) directors Chris Miller and Phil Lord are not formally scheduled to appear at Celebration, but the 40 Years of Star Wars presentation promises to take a look at the past, present, and future of the franchise. With no Star Wars Celebration next year, this will be Disney's last chance to present their Han Solo movie to the Celebration attendees. My guess is that the new Han Solo himself, Alden Ehrenreich, will return to the Celebration Stage and that we'll get a first look at him in costume.
We still don't even have an official title for this Star Wars standalone story, so it's possible that Disney will finally give this movie a name at the convention.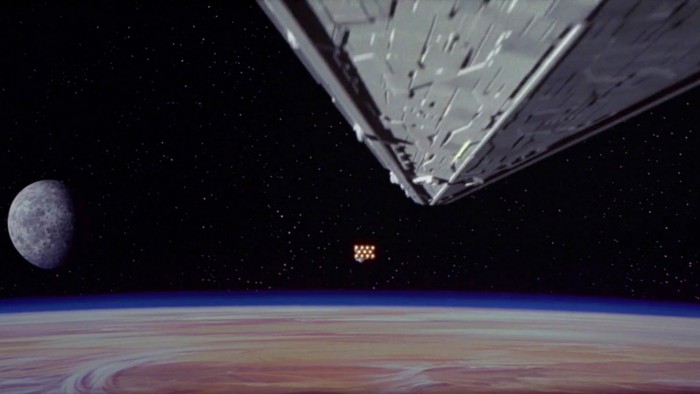 Star Wars Theatrical Versions Finally Getting Home Video Release
After decades of tinkering by creator George Lucas, it's been rumored that the original cuts of the Star Wars trilogy have been remastered in 4K by Disney. There have been many rumors surrounding the release of these non-Special Edition versions on home video, and none of them have yet to come to pass.
Disney and Lucasfilm have been teasing that the 40 Years of Star Wars presentation will be full of some big announcements. It seems like this would be the would be the perfect venue to announce that the original theatrical editions of the original Star Wars trilogy will finally be released in a remastered format. If so, the other big question is whether or not Disney bring these versions back to the big screen before the home video release,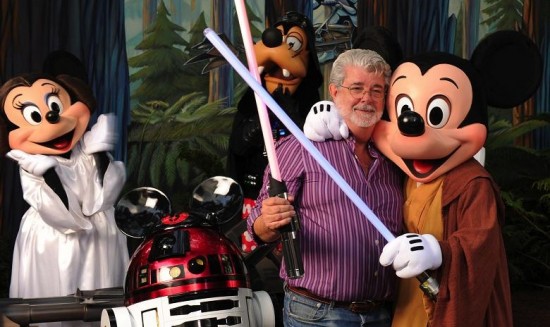 Thank The Maker: George Lucas Returns to Orlando
There has been a lot of speculation about what may go down during the 40 Years of Star Wars presentation at the convention. Disney has been hinting that there will be some big surprises, not just people, but possibly announcements. We already know that the list of guests in attendance for the panel includes Hayden Christensen, Kathleen Kennedy, Dave Filoni, Mark Hamill, Ian McDiarmid, Anthony Daniels, Peter Mayhew, and Billy Dee Williams.
It seems almost obvious that one of the surprise guests might be the series' creator himself, George Lucas. Of course, since the sale of his company to Disney, the filmmaker has made some public statements about the new owners of Star Wars that weren't very flattering. So it's entirely possible that he won't show up at the event, but the puzzle pieces just seem to fit too perfectly.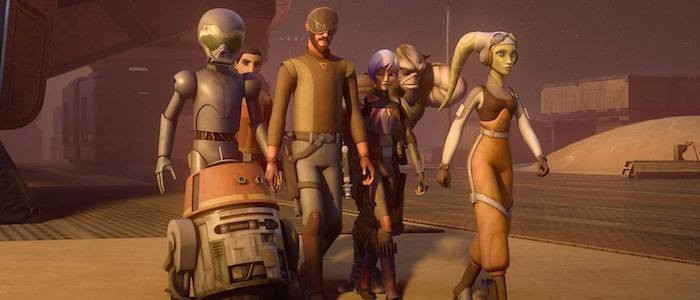 Star Wars Rebels Season 4 Premiere
Disney XD has a Star Wars Rebels season 4 sneak peek scheduled on April 15, 2017, from 11:00 A.M to 12:30 P.M.. At the previous two Star Wars Celebrations, Dave Filoni and crew have premiered the first two episodes early for the fans in attendance. But would that be possible this year as the third season of Rebels just ended?
What makes me think that it will happen is that the panel is scheduled for an hour and a half, which is pretty long for a typical presentation of this kind. It's likely that 22 or 44 minutes of this presentation will be dedicated to a very early preview of the first episode or two of the new season.
What can we expect? That is unclear. Last year we guessed that they wold announced that Thrawn would be joining the show and we were right. This year, we haven't had too many obvious hints from Filoni to make any big predictions. I could maybe see them announcing that season 4 of Rebels will be the last for the series and tease how the show will wrap up and fit into Star Wars canon. In the wake of Rogue One, I've guessed that the finale of Rebels will present the battle of Scarif from the perspective of the Ghost crew.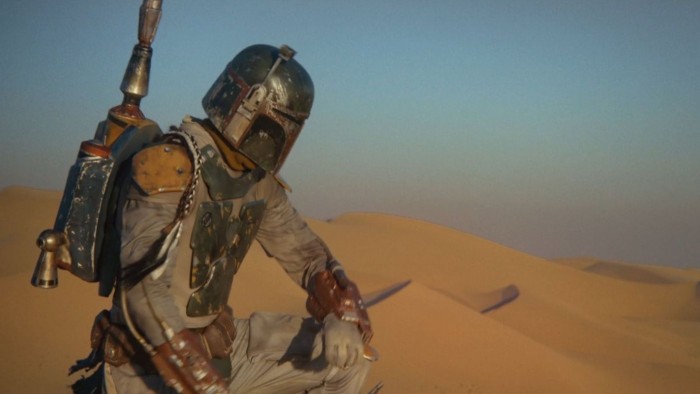 Next Star Wars Spin-Off Announced
This is a prediction from last year that didn't come to pass. Is it possible that the third Star Wars standalone movie will be revealed at Celebration? The movie would be hitting theaters in May or December 2020, which means we should begin hearing more about it soon. I wouldn't be surprised if Disney announces the next Star Wars standalone movie during the 40th Anniversary Star Wars panel. But do they have a director lined up?
While the project had been in development for years prior, the Han Solo standalone movie wasn't officially announced until July 2015, three years before the film's scheduled release.
You might recall that initially Fantastic Four/Chronicle director Josh Trank was scheduled to direct the second Star Wars standalone movie. We had heard from many reliable sources that the project was a space-set spaghetti western starring Boba Fett. Trank infamously no-showed at the last Star Wars Celebration in the Future Filmmakers Presentation and left that project shortly after. Disney still has a third Star Wars anthology movie set for 2020, but we don't now if it will be this Boba Fett project or something else.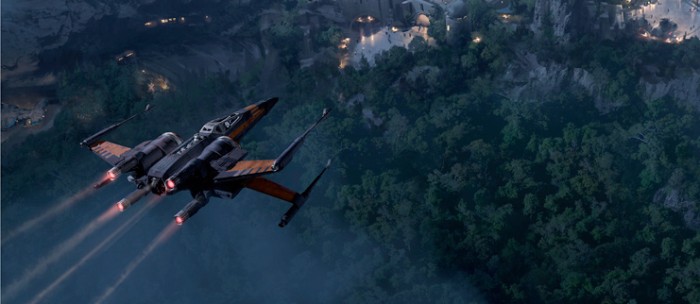 New Star Wars Land Details
We haven't heard much official information about Disney's planned Star Wars theme park lands since they were first announced at D23 Expo a few years back. It's very likely that we will get some real news at D23 Expo later this Summer, as Walt Disney Imagineering usually holds a big presentation at the event. But with Celebration taking place within such close proximity to Disney's Orlando-based Walt Disney World resort, it makes me wonder if we'll get some new previews or announcements at the event.
What's Not Going to Happen
Star Wars Episode IX Title Reveal
Star Wars title announcements usually come much later into production. J.J. Abrams announced the title of Episode 7 upon the conclusion of principal photography for the film. The title for Rian Johnson's The Last Jedi wasn't announced until the movie was far into post-production, eleven months before release. Colin Trevorrow has yet to begin filming the ninth installment of the Skywalker Saga, The Last Jedi is more than a half a year out, and Trevorrow's film is more than two years away. So this seems rather unlikely.

What Do You Think?
Which predictions did I'll get right? What am I wrong about? Is there anything I didn't bring up that you expect to happen at Star Wars Celebration Orlando? Leave your thoughts in the comments below.