All Classic 'Doctor Who' Episodes Now Available To Stream On BritBox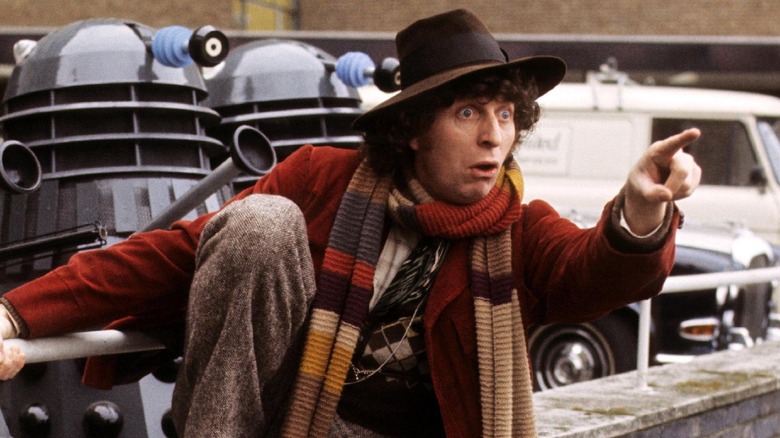 Doctor Who is regenerating into a new life on streaming devices.
Every episode of the "Classic Doctor Who" series, the original incarnation of the long-running British sci-fi series that aired on the BBC from 1963 to 1989, will be available to US viewers on BritBox, the new streaming service from the BBC and ITV.
BritBox, which is a fairly new service that currently streams several British TV series like Blackadder and Emmerdale, will feature nearly every episode of the original series, called "Classic Who" by fans of the show. The current run of the series, which was rebooted in 2005 with Christopher Eccleston as the Doctor and now stars Peter Capaldi as the time-traveling alien, is affectionately known as "New Who."
The missing episodes from BritBox are 90 "lost" episodes and 20 more for which the service was unable to secure rights. The "lost" episodes refer to the episodes that were erased or misplaced by the BBC due to the lack of an archiving system for TV shows in the '60s and '70s. Because of this, vast swathes of the First Doctor (William Hartnell) and the Second Doctor's (Patrick Troughton) episodes are missing.
That's why when a "lost" episode is miraculously recovered — avid Doctor Who fans even dedicate their jobs to tracking down missing episodes, like this archivist who found nine missing episodes at an African broadcast company — it becomes a major sensation.
But fans who don't have the time or resources to go on globe-trotting adventures seeking missing Classic Who episodes, the 550 available ones are now streaming on BritBox, which costs $6.99 per month.
"It will be the most comprehensive offering of Classic Who," BritBox president Soumya Sriraman told USA Today. "These (episodes) have been different places before (to stream), but never as many and never as comprehensively."
For Doctor Who newbies, the amount of episodes may seem daunting, which is why BritBox offers curated playlists based on companions — the popular revolving door of human sidekicks to which the Doctor explains his technobabble — or monsters like Daleks or Cybermen.
And for the completionists, not all is "lost" about the missing episodes — Variety reports that BritBox is planning to add audio versions of them while the video footage is still missing.
It's not a real time machine, but this ability to watch classic Doctor Who may be the closest thing we'll get to our very own TARDIS. So grab your sonic screwdrivers, reverse the polarity of the neutron flow, and allons-y!
Britbox is available on phones, tablets, computers, Apple TV and Roku.