Fargo Season 3 Extended Trailer: "You're Trapped!"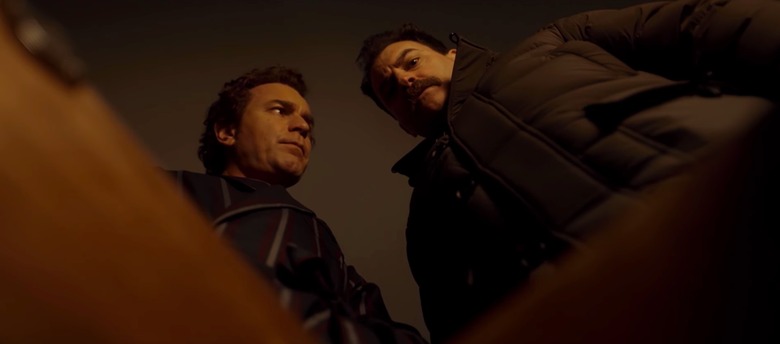 We are truly living in a television renaissance. Yesterday we were talking about the early reviews for Better Call Saul, and now today we have a new extended trailer for Fargo season 3. The Leftovers and Silicon Valley are returning shortly on HBO, and Twin Peaks, House of Cards, Preacher, Penn & Teller: Fool Us and Game of Thrones are returning over the summer. And we got some promising newcomers from American Gods, GLOW and Dear White People. Remember when Summer television season sucked?
FX has released a Fargo season 3 extended trailer, and if you aren't excited about this series after watching these two minutes, then I just don't know if there is any more I can do to convince you to give it a shot.
Fargo Season 3 Extended Trailer
I love the dynamic they are setting up between Emmitt and Ray, twins both played by Ewan McGregor. I also like the desaturated look they are going with for the snow-set scenes (is this a flashback?). Mary Elizabeth Winstead looks perfect for this show, and I can't wait to see what she adds to the ensemble cast.
The official Fargo season 3 plot synopsis follows:
Set in 2010, the third season centers on "Emmit" and his slightly younger brother "Ray Stussy" (both played by Ewan McGregor). Emmit, the Parking Lot King of Minnesota, sees himself as an American success story, whereas Ray is more of a cautionary tale. Forever living in his more successful brother's shadow, Ray is a balding and pot-bellied parole officer with a huge chip on his shoulder about the hand he's been dealt – and he blames his brother. Their sibling rivalry follows a twisted path that begins with petty theft but soon leads to murder, mobsters and cut-throat competitive bridge. Carrie Coon stars as "Gloria Burgle," the steady chief of the local police department. A newly divorced mother, Gloria is trying to understand the new world around her, where people connect more intimately with their phones than with the people around them. Mary Elizabeth Winstead stars as Ray's girlfriend, "Nikki Swango," a crafty and alluring recent parolee with a passion for competitive bridge. David Thewlis stars as "V.M. Vargas," a mysterious loner and true capitalist whose bosses plan to partner with Emmit, whether "The Parking Lot King" likes it or not.
Fargo season 3 premieres on April 19, 2017 on FX.