Ridley Scott May Give 'All The Money In The World' To Mark Wahlberg & Michelle Williams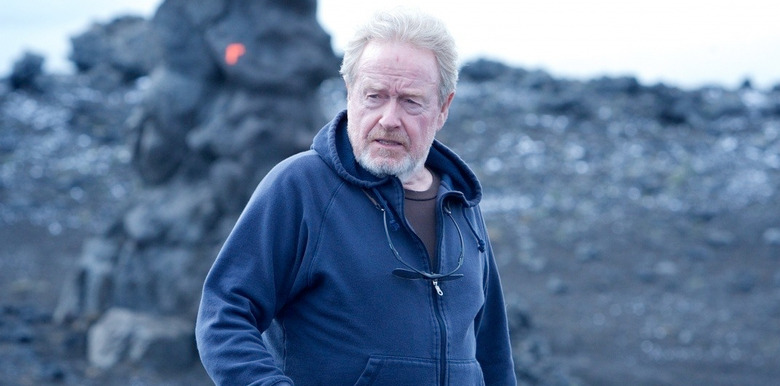 As always, Sir Ridley Scott has more than a few options on his plate. He's next directing a movie about the kidnapping of John Paul Getty III, which is currently attracting a trio of fine actors, including Michelle Williams and Mark Wahlberg, and he's signed on to direct a movie about the Battle of Britain. Production on All The Money In The World, the Getty project, is expected to begin production next month in Italy.
Below, learn more about the All the Money in the World casting.
According to
, Williams, Wahlberg, and Kevin Spacey are circling roles in Scott's true crime thriller. David Scarpa wrote the Blacklist script which is about John Paul Getty III, a teenager kidnapped who was kidnapped in 1971. The teen, who was the grandson a rich oilman, John Paul Getty Sr., was held ransom for $17 million.
The boy's grandfather, who didn't think much of his son or grandson, wouldn't pony up the ransom money. The boy's mother, Gail Harris, pleaded with the grandfather to come to his senses. When she first asked for help, after she divorced his son and refused millions of dollars to stick around, he did nothing. Getty Sr. thought it'd open a floodgate, making his 14 grandchildren vulnerable.
The contender for world's worst grandfather eventually did agree to pitch in $2.2 million. He loaned his son another $700,000 for the ransom money, which was to be paid back with interest. With one ear missing, John Paul Getty returned to his mother. Williams might play Gail Harris, while Kevin Spacey might play the grandfather. What major role Wahlberg is considering is unknown, but it'd be great to see what he could do in a Sir Ridley Scott film.
It's a little disappointing to learn Scott hit pause on
of Don Winslow's "The Cartel" to make his next thriller, but the good news is, he plans on returning to that 20th Century Fox project. He's maintained a good relationship with the studio throughout his career. Another Fox project he's working on, per
, is about the Battle of Great Britain, a monumental battle fought in the air and a major turning point in the war.
The battle lasted from Jul 10, 1940, to Oct 31, 1940, and Britain's victory helped avoid the Nazis making a ground invasion. Matthew Orton (Operation Finale) is writing the project, which Fox picked up last year. Apparently, Scott, who's made some powerful war films, has long expressed interest in depicting "Britain's finest hour."