'Berlin Syndrome' Trailer: Teresa Palmer's Tourist Gets Captured Overseas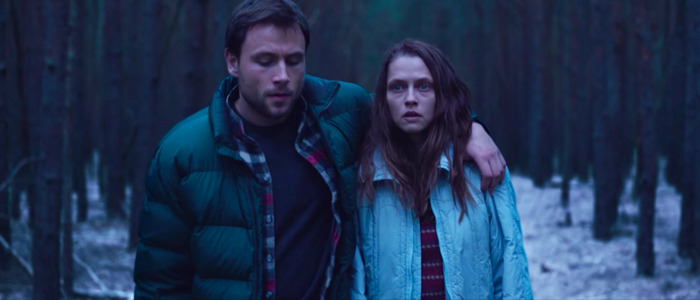 We may receive a commission on purchases made from links.
"Be careful who you trust" seems to be the overarching theme of Berlin Syndrome, a new suspense thriller from director Cate Shortland that debuted at this year's Sundance Film Festival. It stars Teresa Palmer (Lights Out) as an Aussie photographer who, while on vacation in Berlin, hits it off with a charming local (Max Riemelt). But things quickly go south when he locks her in his apartment and won't let her leave. Watch the Berlin Syndrome trailer below.
This film is based on Melanie Joosten's novel of the same name. The movie began production back in September of 2015, but it's just now finding a wide release. Here's the trailer:
Frankly, that trailer doesn't leave a good taste in my mouth. Are we really still making movies where young women are being physically and psychologically dominated by men? Haven't we played out most of those stories by now? Some of the imagery in this trailer gives me pause because it seems to just be reinforcing tired notions we've seen hundreds of times – not just in movies, but in other forms of media as well. My only hope is that this trailer is cut in such a way that it leans into those stereotypes in order to lure potential viewers to the theater with the promise of something familiar, but the film's true aim is to subvert its premise in a compelling way.
But maybe I'm being too harsh. Former /Film-er Angie Han saw the movie at its Sundance world premiere, and despite some unfortunate technical issues, it seemed like she found a lot to like about it. Here's an excerpt from her write-up:
Shortland does an excellent job of building tension throughout the movie, making much of it a supremely uncomfortable experience (in a good way). The actors are excellent as predator and prey, and their performances keep evolving as the characters' dynamic gets more complicated. Riemelt, in particular, is terrifyingly adept at weaponizing his charisma.
Cate Shortland's first film, 2004's Somersault, played at the Cannes Film Festival, and her second, 2012's Lore, was nearly Australia's Best Foreign Language Feature entry at the Oscars. Here's a short film she made back in 2000 called Joy, which is more of an exercise in style than anything else:
Here's hoping she has a bit more up her sleeve in her latest film than what's on the surface in this trailer.
Berlin Syndrome hits theaters on May 26, 2017.