'The Book Of Henry' Trailer: Colin Trevorrow's New Film Is A Quirky Thriller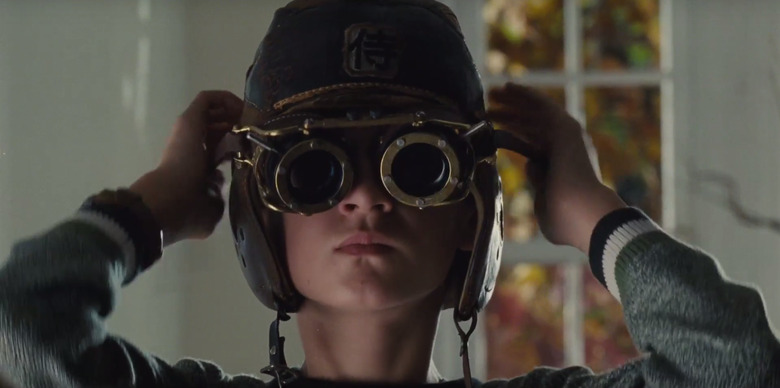 The trailer for The Book of Henry, Colin Trevorrow's follow-up to his box office hit Jurassic World, has been arrived.
Starring Naomi Watts and Jacob Tremblay, The Book of Henry's trailer has made it clear that the director has paired his quirky indie roots with his embrace of '80s nostalgia. See the trailer below.
The story follows a precocious 12-year-old boy Henry (Jaeden Lieberher) and his younger brother (Tremblay) as they're raised by their single mother (Watts), who works as a waitress. Henry develops a crush on the girl next door, neighbor Christina (Maddie Ziegler) whose stepfather, the police commissioner (Dean Norris), "harbors a dark secret." Henry devises a plan to rescue Christina from her stepfather, writing it in his book which his mother discovers and, with the help of her youngest son, decides to put in motion.
This is one of Tremblay's biggest ventures since his breakout success in Room, and his second time starring with Watts, who played his adoptive mother in the psychological horror film Shut In. The Book of Henry looks like decidedly lighter fare, despite Norris' malicious character and Watts playing a struggling single mother raising two precocious boys, one of whom is a genius.
The details surrounding The Book of Henry have been fairly secretive, as Trevorrow's film after Jurassic World was much anticipated following the blockbuster's record-setting $1.67 billion haul. The first poster was released in December, showing the two boys in front of a blackboard filled with complicated schematics, while a second one had echoes of '80s coming-0f-age movies like E.T. or The Goonies.
The Book of Henry is directed by Trevorrow, who seems to be returning to his darkly whimsical indie roots that gained him acclaim with Safety Not Guaranteed, and written by Gregg Hurwitz. The cast, in addition to Watts, Tremblay, Lieberherher and Ziegler, is rounded out by Sarah Silverman and Lee Pace. The film will feature a score composed by Michael Giacchino.
Focus Features will release The Book of Henry in select cities on June 16th, 2017.