'Torso' Movie Lines Up Director Paul Greengrass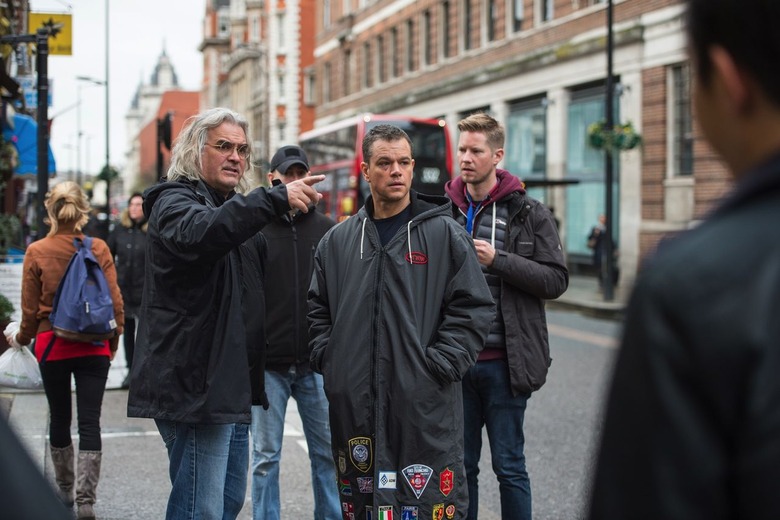 Paramount is hoping director Paul Greengrass and screenwriter Brian Helgeland – a terrific combo – can launch an Eliot Ness trilogy. The studio wants the Jason Bourne director and L.A. Confidential screenwriter to make another film about Ness, the man who led the Untouchables and helped bring down Al Capone. Greengrass' film, titled Torso, is based on Brian Michael Bendis and Marc Andreyko's graphic novel of the same name and follows Ness as he searches for the Torso killer. Here's everything we know.
Deadline is reporting Greengrass is in talks to direct the film and that Paramount is already eying a fall start date. As Deadline notes, the studio could use another successful franchise, and they're hoping Torso could lead to one.
Bendis and Andreyko's graphic novel deals with the Cleveland Torso Murderer. The killer, who was never caught, killed and dismembered a dozen (and maybe more) victims between 1935 and 1938. Only two of the victims were positively identified. Police would often find legs and arms, not full bodies. The killer was called the "headhunter" by some, as he decapitated his victims. The Cleveland Torso Murderer once even left a limb near Ness' office, which some perceived as the killer taunting him.
At the time of the murders, a well-respected Ness was the Public Safety Director of Cleveland. During this time, he was still on the move, busting corrupt cops, raiding gambling joints, and more. But these famous killings, also known as the "Kingsbury Run Murders," ended up damaging his reputation, which suffered further not longer after the murders. Ness, someone who didn't investigate murders, wasn't heavily involved in the investigation himself, but he took some heat for never catching the killer.
Ness also did a lot of good for Cleveland, like putting together the "Unknowns," undercover agents who cracked down on police corruption, and by creating Cleveland's first Police Academy, where he taught jiu-jitsu. There's a lot of great stories about Ness, and a series of films about him is honestly far more enticing than most franchise hopefuls we hear about, especially considering this one involves Greengrass and Helgeland.
Here's Toro's synopsis:
Cleveland: 1935. Eliot Ness, fresh from his legendary Chicago triumph over Al Capone and associates, set his sights on Cleveland and went on a crusade that matched, and sometimes even surpassed, his past accomplishments. Dismembered body parts have started washing up in a concentrated area of Lake Erie Sound. Their headless torsos have left no clues to their identity or the reason for death. Elliot Ness and his colorful gang of "The Unknowns" chased this killer through the underbelly of Cleveland for years. As far as the public was concerned he was never captured. But what really happened is even more shocking. This award-winning collection includes a historic photo essay of the actual murders. Torso was nominated for an International Horror Guild award for best graphic story and for 3 International Eagle Awards.