'Mile 22' Trilogy Coming From Peter Berg And Mark Wahlberg [UPDATED]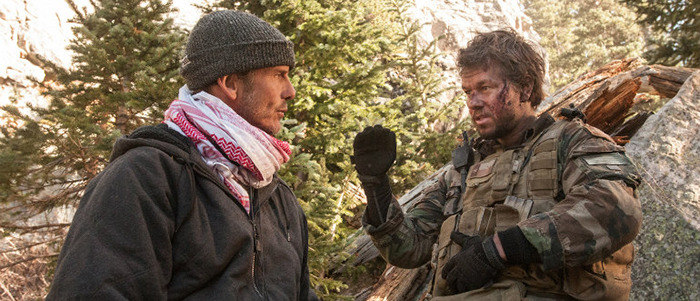 UPDATE: We have updated this post with the official synopsis from STX Entertainment.
Almost two years ago, Peter Berg signed on to direct Mark Wahlberg, MMA fighter Ronda Rousey, and Iko Uwais (The Raid) in Mile 22. Since then, Berg and Wahlberg have made two serious, and seriously overlooked, films, Deepwater Horizon and Patriots Day. They're tackling much lighter fare the next time around with Mile 22, which they hope to make a trilogy.
Below, learn more about the movie Wahlberg wants to define his career.
STX Entertainment is behind Berg's next movie, in which Wahlberg plays a CIA agent stationed in Indonesia. It's his job to transport a compromised witness from the center of the city to an airport 22 miles away, where a getaway plane is waiting for them.
Standing between them and this aircraft are corrupt cops, crime lords, and locals armed to the teeth. They all want to stop them from getting on that plane, for unknown reasons. What's also unknown is whether Rousey, who Wahlberg worked with on the Entourage movie, is playing the informant.
STX President Adam Fogelson, Berg, and Wahlberg visited Cinemacon 2017 to hype up the project, which sounds like Berg returning to his Rundown days with a muscular, self-aware and fun action movie. Here's how he described the film:
"Mark and I have made three films now that are pretty heavy, to put it mildly. For us, to do Mile 22 and something that's fictional, and what we hope to be an intelligent, adult action film that's got a lot of muscle and intensity...It's a piece of fiction we're very excited about it. We're coming at you with a big ass action movie."
Fogelson then added they're "planning for it to be a trilogy," which could, if all goes according to plan, make it Wahlberg's first proper action movie franchise. He's starred in plenty of action films, but he doesn't have his John McClane. He hasn't played a great, standout action hero yet, a character whose name you'd never forget, but he's hoping Mile 22 gives him a chance:
"I've been able to make a lot of different movies in a lot of different genres, and I still don't feel like I have the movie role that really kind of defines 'me.' When I say me and my body of work, I'm really hoping this is the thing. I'm hoping the first thing you think of when you think Mark Wahlberg is Mile 22."
There's no word on a release date or when they might start shooting, but it's always good news when we heard Berg and Wahlberg are teaming up. They bring strong work out of one another. Their previous collaborations were not commercial efforts, and unfortunately, not enough people turned out to see them. This sounds like it could be different.
UPDATE: Here's the official synopsis, courtesy of STX:
In this heart-racing action thriller, a CIA agent stationed in Indonesia is tasked with transporting an informant whose identity has been discovered, from the center of the city to an awaiting getaway plane at an airport 22 miles away. While en route, they must battle corrupt police, criminal overlords and heavily-armed locals, all hell-bent on taking them out before they reach their plane.