Johnny Depp Will Play 'King Of The Jungle' For 'I Love You Phillip, Morris' Duo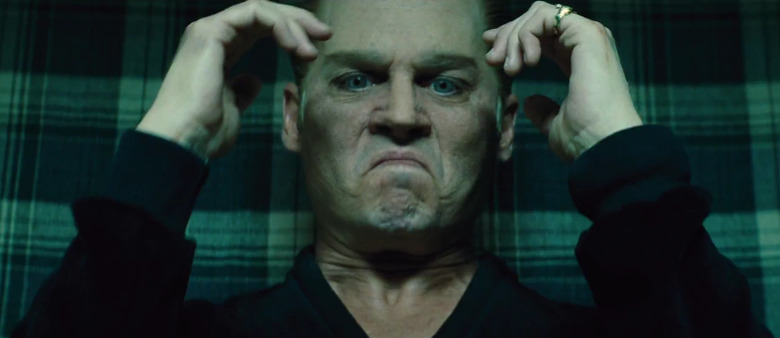 Scott Alexander and Larry Krzyzewski's biopics are typically great, stranger than fiction stories about artists. The duo behind Big Eyes, Man on the Moon, and Ed Wood normally don't write about conventional figures, and that's true for a new project they have in the works, King of the Jungle, which John Requa and Glenn Ficarra will direct, with Johnny Depp attached to star as John McAfee.
Below, learn more about John McAfee movie.
According to Deadline, Depp will star in the new film from the directors behind I Love You, Phillip Morris and Crazy, Stupid Love. The story is about John McAfee, whose McAfee Associates created an antivirus software Intel purchased for $7.67 billion in 2010. Years later, McAfee found himself on the run and facing serious allegations. Alexander and Krzyzewski's story follows him and a Wired magazine writer on a darkly comedic, "Apocalypse Now-like" journey with "paranoia, machine guns, sex, and murder."
What You Need to Know
It's a wild, pitch dark, sad story covered in a fantastic Wired piece by Joshua Davis. The exchanges between Davis and McAfee could make for quite a movie, but it's unclear whether King of the Jungle is portraying Davis as the Wired writer or if they'll cook up a new character to stand in for him.
The project was originally at Warner Bros., but now CAA is shopping around the package with Depp attached. A couple of months ago, Showtime debuted a doc on McAfee, Nanette Burstein's Gringo: The Dangerous Life of John McAfee. Here's the trailer, in which McAfee is compared to Colonel Kurtz (Marlon Brando):
McAfee wasn't a fan of the doc, to say the least, having denied its serious allegations. McAfee was never charged with any crimes, and he eventually left Bazile and moved to Lexington, Tennesse, where he lives his wife. When police raided his compound in 2012, no illegal drugs were discovered, but ten weapons and 320 rounds of ammunition were confiscated.
We're Due For a Depp Comeback, Right?
Depp has been making some unexpected choices lately. After being named the most overpaid actor two years in a row, making more than a few disappointing movies, and facing allegations of abuse, he's managed to secure some roles in promising projects. Coming up, he has LAbryinth, Kenneth Branagh's Murder on the Orient Express, and The Fantastic Beasts and Where to Find Them sequels.
The Pirates of the Carribean star is not taking on the roles we've come to expect from him, whose recent choices haven't felt as fresh and as inspired as they once did. It's been many years since we've seen Depp give a great performance, the kind of performance that reminds audiences why an actor is a movie star. Maybe he can start a new chapter in his career with the variety of roles he's got coming up. That is, if his career is even worth salvaging at this point.