'Westworld' Scene-Stealer Louis Herthum Promoted To Series Regular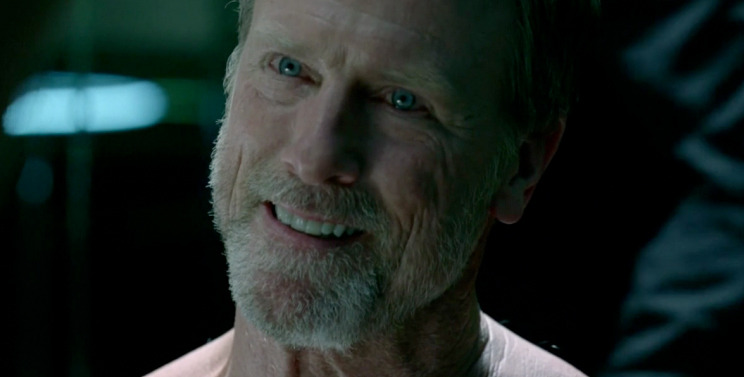 These violent delights may have violent ends, but Westworld scene-stealer Louis Herthum is rising again, harder and stronger.
The malfunctioning android was "retired" from his role as Peter Abernathy, the father of Evan Rachel Wood's Dolores, but it seems that won't be the last we'll see of the Shakespeare-quoting, possibly sentient bot. Herthum has been upgraded to series regular for Season 2 of the HBO sci-fi series.
Herthum originally appeared in six episodes of the show's first season but will be a series regular in the Westworld season 2 cast, according to Deadline.
Herthum's character was introduced to us as Peter Abernathy, the loving and mild cattle rancher and Dolores' father. However, after discovering a photograph left behind by one of the park tourists, he begins to malfunction, developing sentience and tapping into his former, more murderous personality.
After Dr. Ford (Anthony Hopkins), grants Peter his wish to "meet his maker," Herthum delivered on of the most memorable monologues on the show, promising vengeance and destruction on his creators, and ominously quoting Shakespeare.
Peter gets decommissioned, lobotomized and placed in cold storage — though Charlotte Hale (Tessa Thompson) later attempts to use him to smuggle stolen data out of the park only to be foiled by the robot host uprising —  but his developing sentience and anger against his creators set the tone for the rest of the show. How much Peter knows and how much data is still stored in his head is a mystery that will hopefully be explained in Season 2.
Herthum is the second recurring character to be upped to season regular recently, following Talulah Riley's promotion last week.
Herthum has had a decades-long career, appearing in countless films and TV shows such as  Longmire, True Blood and Murder, She Wrote, but Westworld will mark the 60-year-old's first series regular role. He next appears the film LAbyrinth with Johnny Depp and Forest Whitaker, which centers around the murders of Tupac Shakur and Notorious BIG, and the horror film Cadaver, with Stana Katic and Shay Mitchell.
Westworld will return to HBO sometime in 2018.