'Westworld' Showrunners Reveal Which Host First Used Free Will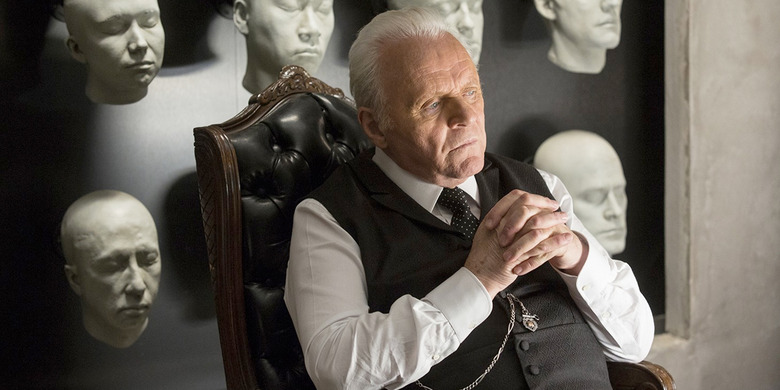 I found the first season of HBO's Westworld to be intriguing and full of potential, but for me, it was ultimately more frustrating than satisfying. The concept, production design, and look of the show were all fantastic, but the way it purposefully withheld information as it attempted to preserve its big reveal rubbed me the wrong way. Thankfully, the showrunners appeared at this year's PaleyFest and implied that their approach is going to be a little different in the second season. And in addition to those comments, they also revealed which host character was the first to exercise free will – and it may not be who you think.
(Spoilers ahead for season one of Westworld.)
One of the first season's reveals was that Jimmi Simpson's William and Ed Harris's Man in Black were actually the same character seen 30 years apart. The first season spent much of its energy attempting to conceal that fact until the last possible minute, depicting multiple timelines without the audience's knowledge (or rather, it was supposed to...everyone figured it out pretty early). Co-creator Lisa Joy explained their reasoning for that decision:
"...It made sense to do multiple timelines, because it showed how Dolores felt, and that confusion: I'm in love, but this guy is coming for me. [Only] then realize, I haven't changed, but so much time has changed and now he's this. The timeline thing is in service of landing that point of view for Dolores."
But she says things will be different in season 2: "I think we'll experiment in different point of views and different angles. You don't necessarily want to repeat the same thing." That's good news for the fans who got ahead of the show's first season trickery and were left waiting for multiple episodes until the shoe finally dropped.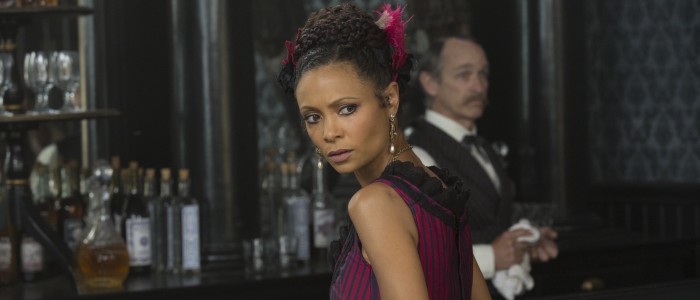 One consistently bright spot throughout the first season was Thandie Newton's Maeve, a robotic host who had one of the show's best storylines as she became aware of the real world outside of the western theme park. At the end of the finale, Maeve snuck out of the park, boarded a train, and was all set to execute her "Mainland Infiltration" mission when she abruptly changed course, walking off the train before it left the station and instead choosing to track down a young host who played her daughter in one of the park's narratives.
"The way that we designed it and the way we shot it," co-creator Jonathan Nolan explained to the PaleyFest audience (via EW), "that is really the first decision she's ever made. For me, it's a very emotional moment in the episode because you're seeing the first free will."
One of the biggest ways the show frustrated me was the reveal that the hosts were simply following elaborate programming decisions made by Anthony Hopkins' Dr. Robert Ford, so it's nice to hear confirmation that this decision was purely Maeve's own. That break from Ford's programming allows the characters' actions to actually stand on their own and matter more, and I'm excited to see where Maeve and the other hosts go in the second season. Samurai World, anyone?
Westworld will return to HBO sometime in 2018.