Jake Gyllenhaal Reunites With 'Life' Director For 'Anarchists Vs. ISIS' War Drama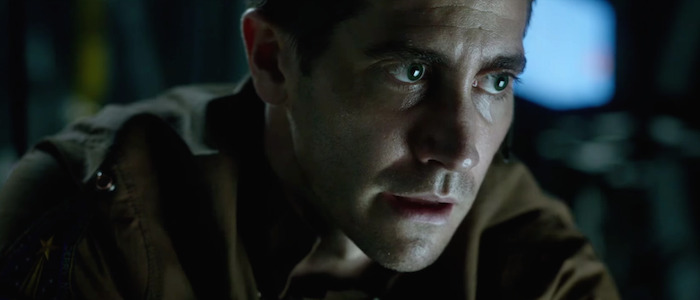 Jake Gyllenhaal has become one of the most consistently solid actors working today. He went on a heck of a hot streak recently with Prisoners, End of Watch, Enemy, and Nightcrawler, and though his movies have been a bit more hit or miss since then, he still regularly delivers stirring, compelling performances that are always worth discussing.
Therefore it should come as no surprise that he's one of the most interesting characters in Life, the new ensemble sci-fi film directed by Daniel Espinosa, and it appears that the two cultivated a good working relationship on that set because they're reportedly reuniting for a new war movie that's based on a true story.
THR brings word that Espinosa will direct The Anarchists vs. ISIS, a drama set in the Middle East that's based on a Rolling Stone article.
The Rolling Stone article, written by Seth Harp, tells the true story of a ragtag team of American volunteers, socialists and outcasts who are fighting alongside the Kurdish militia known as the YPG to beat ISIS in Syria and establish an anarchist collective amid the rubble of war.
Espinosa first made a splash on the international scene with the stylish 2010 Swedish thriller Snabba Cash (aka Easy Money) before moving on to direct the underrated Safe House, a CIA thriller starring Denzel Washington and Ryan Reynolds. He had a bit of a dud with Child 44 in 2015, but bounces back this weekend with Life, which is an entertaining (if derivative) sci-fi nail-biter. He's a stylish filmmaker with a fondness for long takes, and this sounds like it has the potential to raise awareness about a timely and vital subject and bring it to a wide audience.
The Anarchists vs ISIS won't be the only true-life story on Gyllenhaal's résumé. He has the Boston Marathon bombing movie Stronger coming up (it'll be very interesting to see how that plays in the wake of Patriots Day), and he's also signed on for The Man Who Made It Snow, a film about the only American allowed in to the inner circle of Pablo Escobar's cartel. He's making the latter with Antoine Fuqua, who recently directed him in the boxing drama Southpaw, and that's coming a few years after working with director Denis Villeneuve twice in a row on Prisoners and Enemy. So it seems that once Gyllenhaal finds a collaborator he enjoys working with, he's extremely quick to find another project they can work on again. Fingers crossed that means we'll see him in a new Bong Joon-ho film soon after the monster movie Okja hits Netflix later this summer.