'Playground' Trailer: Luc Besson's New Web Series Takes Us To Assassin School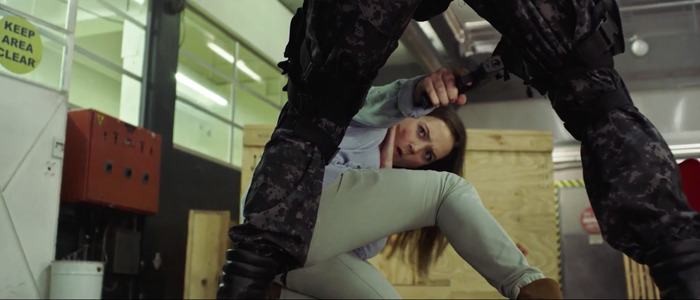 French filmmaker Luc Besson may be best known for directing visually dazzling sci-fi films like The Fifth Element and the upcoming Valerian and the City of a Thousand Planets, but he's also built up quite a career as a writer. He's written screenplays for a handful of movies he didn't direct, including Taken, The Transporter, and Colombiana. His latest scripted foray is a web series called Playground, and it's described as a mixture between Nikita and Kick-Ass. Watch the first Playground trailer below.Variety debuted the first trailer for Playground, which was created by Besson and directed by Pascal Sid (Behind the Walls) and longtime fight/stunt choreographer Olivier Schneider (Taken, Fast & Furious 6, Spectre). The site calls the show "a high-voltage, Paris-set series about a teenage girl who joins a school for assassins and uncovers the mystery of her parents' death." Take a look:
The whole "kids as assassins" thing seems a little played out by this point, considering how movies like Battle Royale mined that territory so well back in 2000 and The Hunger Games brought the concept back into the zeitgeist a few years ago. After watching that trailer, I don't really see a lot of similarities to Kick-Ass, aside from the inclusion of a teenage girl who's an excellent fighter. No offense to the Playground team, but nothing in that trailer holds a candle to anything Hit-Girl does in Kick-Ass.
Even if you want to be generous and exclude those comparisons entirely, this looks like it could be a low-budget, not-nearly-as-slick remake of the extended training sequences in Matthew Vaughn's Kingsman: The Secret Service. It's so reminiscent of that movie, I wouldn't be surprised if there's a section in which the Playground characters are asked to kill their own pets. And since the show's first season only has ten episodes and each one is only between eight and twelve minutes long, we can't even make the argument that it'll have more time to delve into the concept more than the movies that have come before it. With that being the case, it'll all come down to the execution.
This is just one of a staggering 50 (!) new shows greenlit by Blackpills, a French digital studio that's new on the scene and just signed an exclusive distribution deal with Vice Media. You can watch the entire first season of Playground right now through Vice's video hub.