'Terminator: Genisys' Sequel Is Now Officially Dead, But The Series Still Clings To Life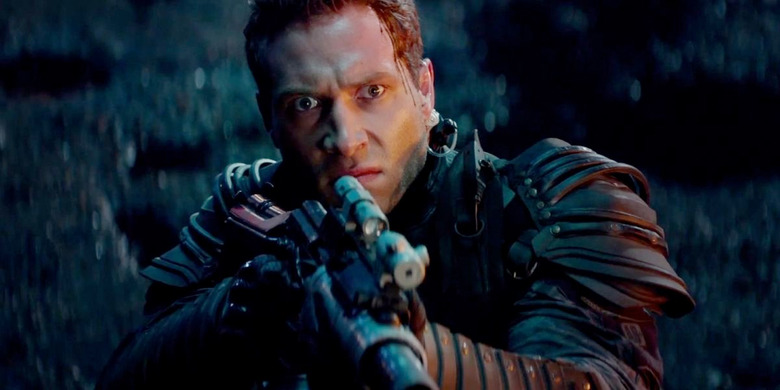 The Terminator reboots are zero for two. This series (creatively) stalled about 14 years ago with Terminator 3: Rise of the Machines, which is a mostly forgettable action movie with one fine chase scene and a refreshingly bleak ending. The next two attempts at reviving the franchise, Terminator: Salvation and Terminator: Genisys, failed to generate much excitement among fans and audiences. Of course, we've already caught wind of another reboot, but the news that the sequel to Genisys is finally has arrived.
Let's look at what we know about the canceled Terminator sequel and what's going on with the next reboot.
The sequel to Genisys was originally scheduled to come out this May, followed a year later by another sequel. Although Terminator: Genisys performed well overseas, especially in China, the film didn't even crack $100 million domestically. Even after Emilia Clarke said she wouldn't return and Paramount removed a sequel from their release calendar, though, Arnold Schwarzenegger didn't write-off starring in another sequel.
Maybe he'll get a call for the reboot Tim Miller (Deadpool) is possibly cooking up, because a sequel to Genisys may have received the final nail in its coffin. The New York Daily News, speaking with one of their sources, relayed this much:
It is over for The Terminator and Arnold. The studio has taken the sequel off the production slate completely, meaning there is no pre-production or any plans for another sequel. The talent had been offered long term deals, but this is not happening. The Genisys movie was seen as a way of reviving (the franchise), but the critics were not happy and somehow the studio bosses fell out of love with making more, even though they made huge profits.
Genisys left a few doors unnecessarily open for future installments. The biggest example being the casting of Matt Smith (Doctor Who) as a future villain. Smith played the weird humanoid version of Skynet in a letdown of a role – the character's only real contribution is turning John Connor into a boring villain.
Despite all of this, news about the franchise's future will arrive sometime this year, according to Skydance CEO David Ellison:
I will say we have resolved the future of the franchise and believe me its an incredibly bright future. I think where it's going will be the continuation of what the fans really wanted since T2.
What fans seemed to want since Terminator 2 was a full-on war film between Skynet and the humans, which was what we thought we'd get with Terminator: Salvation. At this point, I'd rather not see a continuation – I'd rather see something the fans didn't even know they wanted.
When we heard James Cameron, who gets the rights back to Terminator in 2019, was thinking about becoming more involved in Terminator 6 (the version Miller may be working on has him onboard as a "godfather"), it was noted Ellison was "engaging some top-flight science fiction authors" to crack the story. I wouldn't mind seeing that story exclude John or Sarah Connor and go off in an entirely different direction, perhaps returning to the simplicity of the first movie.