'Guardians Of The Galaxy Vol. 2' Contains "The Biggest Visual Effect Of All Time" (Have We Already Seen It?)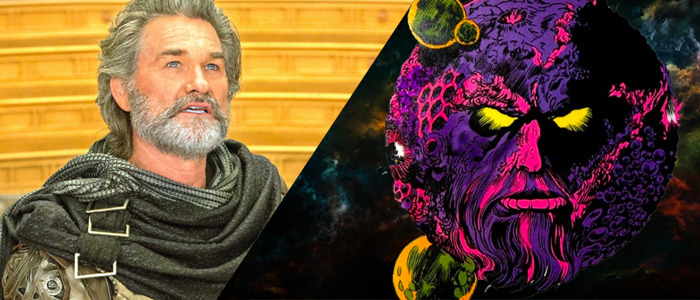 When James Gunn's Guardians of the Galaxy debuted back in 2014, it instantly established itself as one of the most visually stunning films in the Marvel Cinematic Universe. Now, it sounds like this summer's follow-up, Guardians of the Galaxy Vol. 2, is raising the bar for visual effects not only in Marvel movies, but for the entire medium as a whole. At least that's what Gunn is implying when he talks about one of the film's craziest characters.
Empire Magazine released three new photos from the sequel (above) and they briefly spoke with Gunn about Kurt Russell's character, Ego the Living Planet. A biological planet who can transform into human form is a far-out concept befitting the weirdness found in the far reaches of the MCU, and Gunn revealed that Ego's planet form will be...well, big:
"We have over a trillion polygons on Ego's planet. It's the biggest visual effect of all time. There's nothing even close to it. Which is cool."
A billion polygons isn't cool. You know what's cool? A trillion polygons.
Gunn also provided a hint at what Ego the planet might look like. In the interview, he said the planet's look was inspired by Hal Tenny's fractal artwork, and Gunn actually hired the artist to contribute to Ego's design. Birth.Movies.Death pulled some nice images from Tenny's oeuvre, and just thinking about what these might look like translated into motion is exciting:
It definitely reminds me of the topsy-turvy, interlocking look of some of Doctor Strange's wild set pieces. And if you take a closer look at Ego's human costume, you can see designs that look extremely similar to Tenny's work in the patches on his shoulder and the side of his torso: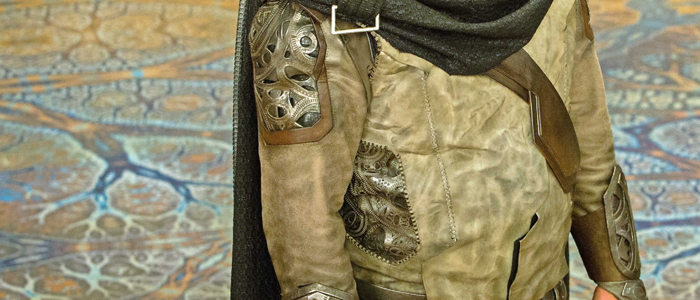 Have We Already Seen Ego's Planet Form?
I had assumed we hadn't seen any hints at what Russell's actual planet form would look like in the trailers, but after heading over to Tenny's DeviantArt page, it seems our first look may have been hiding in plain sight. First, the artist clarified his involvement with the movie:
I do want to stress that I only supplied fractal images and some models as concepts. I had no input what so ever on how the imagery was used, and for the most part any fractal imagery you see in the film has been further 'conceptualized' by other artists. For instance, a scene that shows fractal elements will most likely have been constructed from parts or pieces of many different fractal images I sent rather than a standalone fractal image.
But then he went on to share some screenshots from the trailers involving some of that fractal imagery, including this one: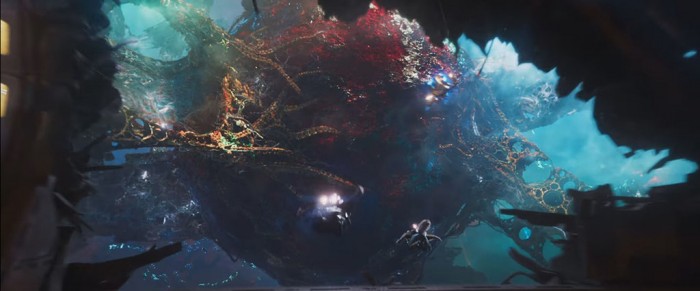 The accompanying description says, "Whatever it is they are flying toward is based in part on fractal imagery." Could that round form in the background be Ego himself?
He also shared this one: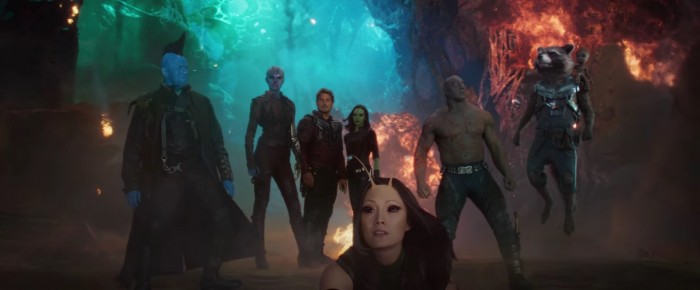 And that description reads, "Above is the entire crew inside the tunnel or cavern, which also appears to be entirely fractal based."
Is the team standing in or on Ego in this shot? If the cavern is "entirely fractal based" as Tenny says, it seems pretty likely. I doubt we'll actually see the physical transformation of Kurt Russell's human form into the planet (or vice-versa) in a trailer, so this is the best we have to go on at the moment.
With all of that said: yeah, Mr. Gunn, I'm right there with you. A trillion polygons sounds pretty damn cool to me. Guardians of the Galaxy Vol. 2 blasts into theaters on May 5, 2017.