'Mission: Impossible 6' Casts A Superman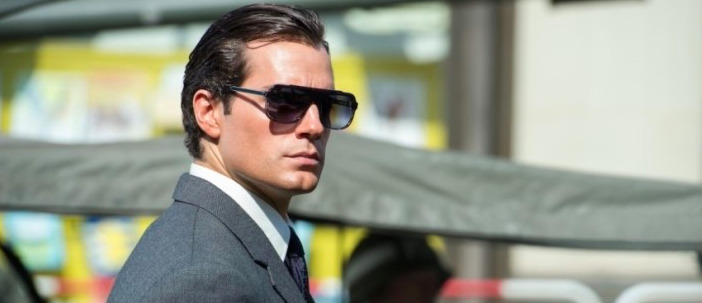 Ethan Hunt (Tom Cruise) is making room for one more with Mission: Impossible 6. Actor Henry Cavill, best known for playing Superman and his terrific performance in The Man From U.N.C.L.E., has signed on to play a role in the IMF. Shooting begins next month on Christopher McQuarrie's sequel.
Below, learn more about the writer and director's next addition to Paramount's franchise.
Cavill's involvement follows Vanessa Kirby (The Crown) joining the cast. According to Variety, Cavill is playing "some sort of a right hand to the head of" Ethan's team. There's no confirmation if the head of the unit is Alec Baldwin, who co-starred as CIA chief Hunley in Rogue Nation. After wanting to disband the IMF, the ending left the impression Hunley would play a part of their future.
There aren't more details on Cavill's role, but Variety did also confirm Jeremy Renner is back to play William Brandt. Avengers: Infinity War takes up a lot of his schedule this year, so the actor had previously said a scheduling conflict might prevent him from returning. That's no longer a problem, it seems, but how large of a role he'll play – and the same goes for Rebecca Ferguson and Simon Pegg – is unknown.
The plot of Mission: Impossible 6 is currently under lock and key. McQuarrie has shared telling information, though. The sequel won't open with an action scene, but what's more revealing is McQuarrie wants to dig into Hunt's often unexplored identity. The Way of the Gun and Jack Reacher director intends on showing us who this death-defying, often hilarious super agent is:
I've seen five of these movies and I don't know who Ethan Hunt is. One movie sort of dealt with his personal life; the other movies are about people speculating what's really going on in Ethan's head. I want to know who Ethan is in this movie, I want an emotional journey for this character, and Tom really embraced it. I don't want to string together a bunch of action scenes, I want to actually deal with character. So I put Ethan in a bunch of complicated moral quandaries, and I'm trying to find ways to connect them – and then, ironically, the way to connect them was through giant action scenes.
We'll have to wait and see how Cavill will figure into Hunt's emotional journey, but considering we're talking about the actor who plays Superman, it's probably reasonable to speculate it's not an insubstantial role. A part of the fun of this series is always the interplay between Hunt and whoever he's busy saving the world with, which will maybe allow Cavill – whose charisma is off the charts in The Man From U.N.C.L.E. – to have some fun and, hopefully, participate in more grand visceral action from McQuarrie.
Mission: Impossible 6 opens in theaters July 27, 2018.