American Playboy Trailer: Amazon's Hugh Hefner Docuseries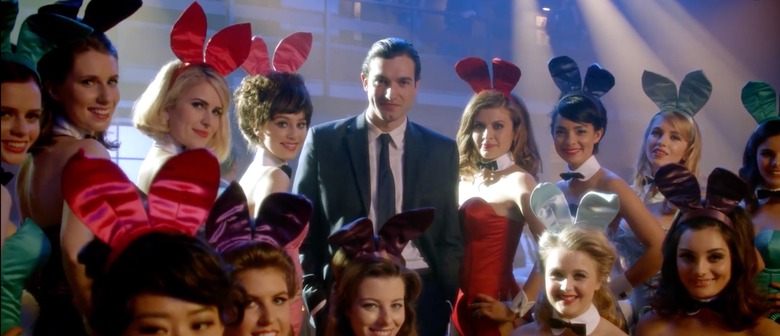 Amazon has released a trailer for their new docuseries American Playboy. The 13-episode television show draws from unprecedented access to more than 17,000 hours of footage and 2,600-plus scrapbooks from Hugh Hefner's personal archives. Check out the American Playboy trailer now, embedded after the jump.
American Playboy Trailer
As you can see, American Playboy chronicles the life of Hef and the iconic brand he created. The series begins in postwar America and takes viewers through the launch of Playboy magazine in 1953 and the next six decades of Hefner's life and career. This includes his efforts as a social justice advocate and civil rights defender, battling the FBI and J. Edgar Hoover and the rise of his publishing empire and Playboy brand.
The series features a ton of never before seen archival footage and photos, cut with interviews and glossy reenactment footage. I almost with this was a straight dramatic series rather than a docuseries, but I guess that Playboy club show didn't do so well.
Amazon has released the following official synopsis for American Playboy:
A fascinating docuseries chronicling Playboy magazine's charismatic founder, Hugh Hefner, and his impact on global culture. Told from his unique perspective with never-before-seen footage from his private archive, discover the captivating story about the man behind the bunny.
Directed by Emmy-nominated cinematographer Richard Lopez (Fat, Sick & Nearly Dead), and starring Matt Whelan as Hugh Hefner. American Playboy will be released on Amazin Video on April 7, 2017.