'Legion' Season 2 Ordered By FX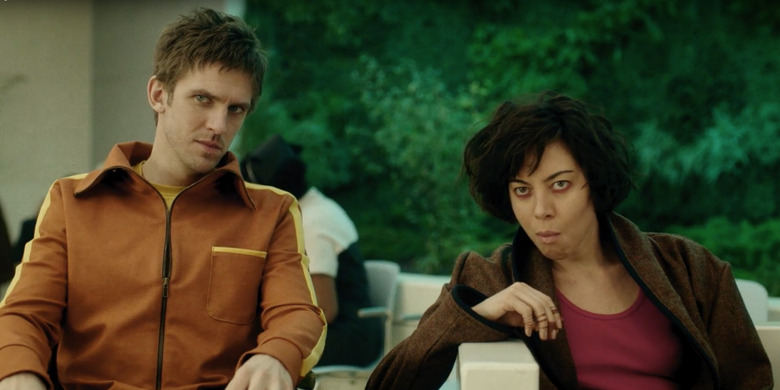 Only five episodes into season one and FX has already decided to renew showrunner Noah Hawley's (Fargo) adaptation of Legion. The psychedelic comic book series is a breath of fresh air. Hawley's show isn't following any blatant formulas, and it goes in some unexpected, strange directions and continues to surprise fans.
Below, learn more about Legion season 2.
Season one of Legion concludes this month after an eight-episode run. The show, which is like a distant cousin to X-Men, is about David Haller (Dan Stevens), a man who's been told his whole life he's schizophrenic, but he's actually a powerful mutant. The series premiere, which tossed aside some typical dry exposition in favor of telling David's story visually, received ecstatic reviews and was watched by 1.6 million viewers.
More people watched the premieres of the renewed Taboo and the canceled Battle Executioner, but after two encores the night of its premiere, Legion moved its way up to 4.37 million viewers. The first five episodes averaged 1.07 million viewers during the night they aired, and an average of 1.5 million people watched the first four episodes on DVR the week after the first episodes aired.
FX programming president Eric Schrier championed the ambitious series in his statement regarding the renewal:
The first season of Legion was a stunning achievement. More than a new series, Legion is a wholly original take on the superhero genre. Our thanks to Noah Hawley for taking the creative risks and shattering expectations.
David Haller will return in 2018. Hopefully, Hawley will be back as well. After establishing the world, tone, and characters of Legion perfectly, it'd be a shame if he didn't continue on in the same capacity with Legion. He's a busy writer and director – working on Fargo, an adaptation of The Cat's Cradle, and other film projects - but right now, there's really no reason, besides how in-demand he is, to assume he can't return to steer the ship on Legion.
The Bryan Singer-produced series co-stars Rachel Keller (Fargo), Jean Smart (Fargo), Aubrey Plaza (Parks and Recreation), Jeremie Harris (Pariah), Katie Aselton (The League), Jemaine Clement (Flight of the Conchords), and Bill Irwin (Rachel Getting Married).
Here's the official synopsis:
Legion, based on the Marvel Comics by Chris Claremont and Bill Sienkiewicz, is the story of David Haller (Dan Stevens), a troubled young man who may be more than human. Diagnosed as schizophrenic as a child, David has been in and out of psychiatric hospitals for years. Now in his early 30s and institutionalized once again, David loses himself in the rhythm of the structured regimen of life in the hospital: breakfast, lunch, dinner, therapy, medications, sleep. David spends the rest of his time in companionable silence alongside his chatterbox friend Lenny (Aubrey Plaza), a fellow patient whose life-long drug and alcohol addiction has done nothing to quell her boundless optimism that her luck is about to change. The pleasant numbness of David's routine is completely upended with the arrival of a beautiful and troubled new patient named Syd (Rachel Keller). Inexplicably drawn to one another, David and Syd share a startling encounter, after which David must confront the shocking possibility that the voices he hears and the visions he sees may actually be real.