'Legend Of The Ancient Sword' Photo: Renny Harlin's Video Game Adaptation Looks Big & Expensive

Renny Harlin is currently in post-production on Legend of the Ancient Sword, a Chinese production based on a popular role-playing video game called Gu Jian Qi Tan (Legend). It's another action-adventure film from Harlin, who directed The Long Kiss Goodnight, Cutthroat Island, and The Deep Blue Sea.
Below, check out the Legend of the Ancient Sword photo.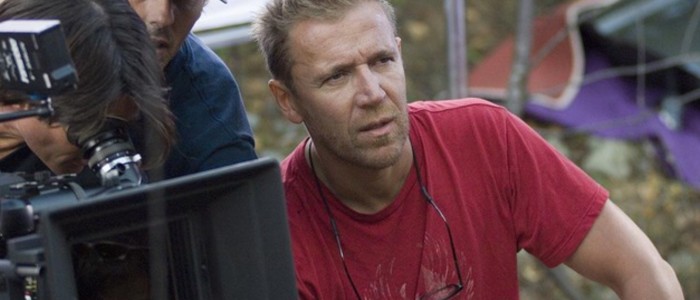 Harlin's last film, the Jackie Chan-led Skiptrace, was a big hit in China, his most successful movie (grossed $136.6 million) since the L.L. Cool J shark picture. After finding great success with the Chinese production, the director decided to stay in the country and bring his production company, Midnight Sun Pictures, with him.
Their first effort? Legend of the Ancient Sword, which follows a  young student named Yue Wuyi (Leehom) who studies "Yanji," a lost form of martial arts involving magical powers. After he leaves his hometown to find Yanji's powerful master, he befriends Wen Renyu (pop singer-turned-actress, Victoria Song), Ah Yuan (Karena Ng), and Xia Yize (Godfrey Gao). Together, they'll have to find the pieces to put back together the Sword of Enlightenment to save the world – which is a story that does sound based on a video game.
Legend of the Ancient Sword Photo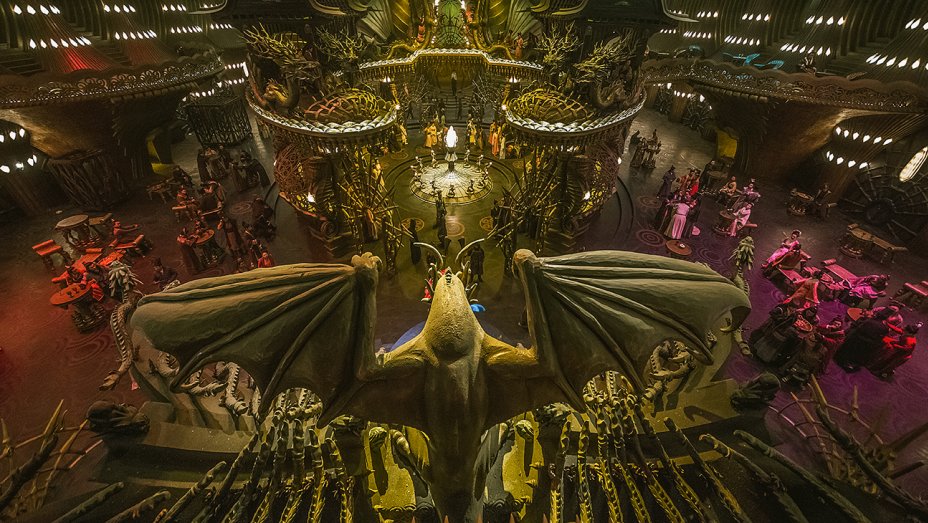 The Hollywood Reporter has the first look at the film. The shot is of the auction house, which took a few months to build, and it's the setting for one of the movie's big scenes. A few months ago, THR ran an excellent interview with Harlin discussing his move to China. He explains the differences between working in the Hollywood studio system compared to China. Apparently, it' a challenge hiring an experienced screenwriter in China who's not already busy and not too expensive.
Harlin has big plans for Midnight Sun Pictures in China. Last year, he told us a bit about Legend of the Ancient Sword and what he hopes to accomplish next:
It's based on one of the biggest video games in China. We are in full prep. We are building sets. We are casting actors. We start shooting in a couple of months so that's going to keep me in China for more than the next year. I have my company now here. I'm developing a lot of things for me to direct and produce. Currently I'm planning to stay here and work here. I really love it here. I think the crews are great. People are great. There's so many stories that can be told here, movies that haven't been made here. Besides the sort of traditional fantasy movies and historical movies and comedies, I think there's all kinds of interesting action films that can be made here. Also thrillers and horror films. I think it can be kind of a new thing here, so I'm excited about working here.