'The Get Down' Part II Trailer: The Time Is Now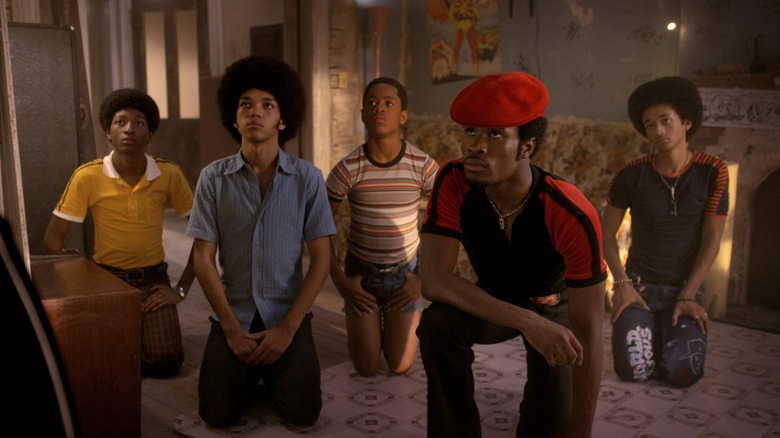 The Get Down, co-cretor Baz Luhrmann's (The Great Gatsby) and Netflix's depiction of the 1970s New York music scene,  returns for part two on April 7, 2017. The show picks up a year later in 1978, with Ezekiel "Books" Figuero (Justice Smith) and Mylene Cruz (Herizen F. Guardiola) now having to make more sacrifices for their music.
Below, watch The Get Down Part II trailer.
The Get Down Part II Trailer
The Get Down is an ambitious and expensive endeavor for Netflix. To try to capture the spirit of the 1970s, they spent a reported $16 million on each episode. There are 12 episodes in total, so the price tag for season one may be in the neighborhood of $190 million. Originally, the episodes were going to cost $7.5 million, but the budget grew and grew. Outside companies estimated The Get Down isn't exactly one of Netflix's more successful shows, either, despite being one of its most expensive. Netflix, as always, never revealed how many people watched Part I.
But the show is mostly well-liked by critics. The response to Part I wasn't as other Netflix shows, but Luhrmann and Stephen Adley Guirgis' series has its dedicated fans. The series also Shameik Moore, Jimmy Smits, Skylan Brooks, Shyrley Rodriguez, and Skylan Brooks. Artists Nas and DJ Grand Master Flash are an executive producer and associate producer of the series.
The trailer has a strong energy to it, especially the first half. It loses a bit of steam when the tone shifts around the one minute mark and starts showing some familiar conflicts. Still, the trailer has Luhrmann's fingerprints all over it, which is reason enough to give the series a shot if you haven't yet. Luhrmann's style isn't for everybody, but when he has a good story to tell, his freneticism is alive and often electrifying.
Here's the synopsis for The Get Down Part II:
Part Two of The Get Down picks up in 1978, one year after the events of Part One. The sweeping upheaval of late 70s New York City finds an as-yet-unnamed new pop cultural force striking a new beat in the Bronx, while disco still reigns supreme. Our young lovers Books and Mylene are caught in the swirl of a looming cultural revolution destined to change everything about their world – but they have this moment to make their mark. Amidst the backdrop of a bankrupt New York City, ruthless gangsters and money-hungry record label bosses, they discover it's only their creativity and love that will carry them through — and that they'll sacrifice everything for their music, and each other.
Part II of The Get Down will be available to stream starting April 7, 2017.