Netflix SXSW Trailers: Joe Swanberg's 'Win It All', 'Small Crimes', 'The Most Hated Woman In America'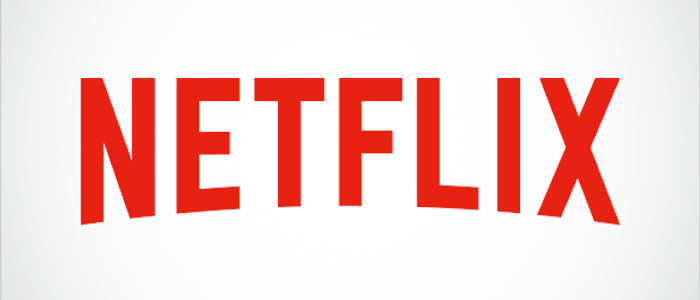 Netflix has released trailers for three original films in advance of their premieres at the 2017 SXSW Film Festival, which begins tomorrow in Austin Texas. Those films include: Joe Swanberg's new comedy Win It All starring Keegan-Michael Key, Jake Johnson and Joe Lo Truglio, Tommy O'Haver's true-crime biopic drama The Most Hated Woman in America starring Melissa Leo, Adam Scott and Juno Temple, and E.L. Katz's dramatic crime thriller Small Crimes.
Below, watch the Netflix SXSW trailers, learn more about these three films, and find out when you'll be able to watch them at home on Netflix streaming service.
Most Hated Woman In America Trailer
While this seems to follow some formulas we've seen many times before, Most Hated Woman in America looks like a funny take on the tradition true-crime story. Here's the official Netflix description:
A true-crime biopic about the disappearance of Madalyn Murray O'Hair, founder of the "American Atheists" and pioneering firebrand in the political culture war, The Most Hated Woman in America captures the rise and fall of a complex character who was a controversial villain to some and an unlikely hero to others.
The film stars Academy Award winner Melissa Leo, Josh Lucas, Adam Scott, Vincent Kartheiser and Juno Temple, and was directed by Tommy O'Haver from a script by O'Haver and Irene Turner. Elizabeth Banks, Max Handelman and Laura Rister produced for Netflix.
Most Hated Woman In America premieres worldwide on Netflix on March 24, 2017.
Win It All Trailer
I really like Jake Johnson and his brand of humor, so I'm excited to see a movie written by him. I still haven't seen Digging for Fire, his previous collaboration with his Win It All director, Joe Swanberg. The film looks to be shot in Swanberg's typical, charming, low-fi style, which may turn you off if you've never given any of his previous films a chance. Here's the official Netflix description:
Jake Johnson (New Girl) stars as small time gambler Eddie Garrett, who agrees to watch a duffel bag for an acquaintance who is heading to prison. When he discovers cash in the bag, he's unable to resist the temptation and winds up deeply in debt. When the prison release is shortened, Eddie suddenly has a small window of time to win all the money back.
Directed by Joe Swanberg (Drinking Buddies) and co-written by Swanberg and Jake Johnson, the Netflix original film Win it All co-stars Keegan-Michael Key, Joe Lo Truglio and leading Mexican actress Aislinn Derbez. Jake Johnson and Joe Swanberg also serve as producers, along with Alex Orr.
Win It All premieres worldwide on Netflix on April 7, 2017.
Small Crimes Trailer
Out of the three films, Small Crimes is the film I have the least interest in seeing based on these trailers. E.L. Katz directed Cheap Thrills, a segment in ABCs of Death 2, and an episode of Scream: The TV Series. I have not seen Cheap Thrills, which I've heard is pretty brutal (Ed. Note: It is! And it's great!). Netflix seems to love Small Crimes co-star and co-writer Macon Blair, as they have picked up three of his movies, including his directorial debut, I Don't Feel At Home In This World Anymore, which we saw at Sundance. Here's the official Netflix description:
After serving time for the attempted murder of a District Attorney, disgraced former cop Joe Denton (Nikolaj Coster-Waldau) returns home looking for redemption. An embarrassment to his parents and abandoned by his ex-wife, it seems as if things can't get much worse. But then Joe finds himself trapped in the mess he left behind-in the cross fire between a crooked sheriff, the vengeful DA, and a mafia kingpin who knows too much.
Small Crimes premieres worldwide on Netflix on April 28, 2017.