Watch: Iconic 1980's HBO Opening Reimagined For A New Generation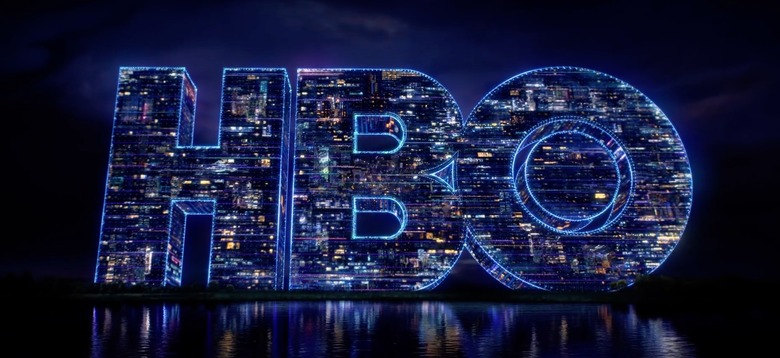 One of the many '80s things I'm nostalgic for is the iconic HBO opening that would play before their feature presentations. For me in the '80s, seeing movies meant one of three things: going to the multiplex, watching a movie on VHS from the local rental store, Video Paradise, or sitting down on Friday or Saturday night with my family to watch the big new movie on HBO. For me, that HBO Feature Presentation opening was like a magic gateway and I often revisit that iconic opening on YouTube, as silly as that sounds.
Now HBO has teamed with Imaginary Forces to re-create that iconic opening for a new generation. Check it out now below!
New HBO Opening
The new sequence debuted this weekend in front of Saturday's first run of X-Men: Apocalypse and launches today across all cable, digital and streaming platforms. The new sequence, directed by Dan Gregoras from Imaginary Forces, employs "a range of skillsets and production methodologies: combining live action talent photography with complex CG environments and a newly interpreted score to create something immersive and magical."
For comparison purposes, here is the classic HBO Feature Presentation opening sequence, which debuted in 1983 and opened all First-Run features and feature presentations.
I don't think that this new opening captures the same magic of the original, complete with the miniatures and animation, but it's good to hear the classic music reimagined for a new generation. If you're feeling a bit nostalgic like me, watch a video on how the original opening was created over 30 years ago:
Imaginary Forces Co-Founder Peter Frankfurt says of the new version:
"One of the real challenges was referencing the [1980s] original but not being nostalgic. What we wanted to do is to capture that sense of wonder and wow. That's not a nostalgic feeling, that's a present day feeling – so we had to make something fairly technologically advanced, but also authentic."
Joel Beckerman's Man Made Music adapted the original score, which was re-recorded with a full orchestra. According to Beckerman:
"Everyone knows the iconic HBO theme, and it was such a pleasure to have the opportunity to transform it once again, this time with the IF team. We knew that we had to help bring IF's stunning visual reimagining to life, while also creating something that would stand on its own musically. This led us to augment the orchestra with many layers of organic and synthetic texture to help sonically bring the theme into the future while keeping one foot grounded in HBO's legacy. We're so proud of the work we did together with IF."
And for an even bigger dive, here is a look back at all of the HBO Feature Presentation openings from  1976 through today:
Here are the full credits for the new HBO opening:
Creative Director: Dan Gregoras
Executive Producer: Jon Hassell
Head of Production: Aleen Kim
Producer: Lisa Muñoz
Designers: Aaron Maurer, Ben Zylberman
VFX Supervisor: Jeremy Cox
CG Lead: Chris Vincola 3D
Modelers: Roger An, Muzi Lee, Hannah Sung
3D Animation / Tracking Artist: Joerg Liebold
Lighting and Texture Artists: Cody Chen, Ken Lee, Chris Vincola, Roger An
Compositors: Tamir Sapir, Manu Gaulot, Ken Lee, Chris Vincola, Ari Reisner
Editor: Rachel Ambelang
Coordinator: Meredith Engstrom
Music Composition: Man Made Music
Arranger – Chris Knight
Music Producers – Mickey Alexander & Joel Beckerman
Line Producer: Adam Lawson
Directors of Photography: Dallas Sterling, Ki S. Hwang
HBO Head of Marketing: Chris Spadaccini
HBO VP Brand Marketing: Robert Priday
HBO Creative Director: Alyson Bradshaw
HBO Art Directors: Evan Beier, Gigi Nicolas