'Thor: Ragnarok' EW Cover Reveals Thor's New Look, Valkyrie And Hela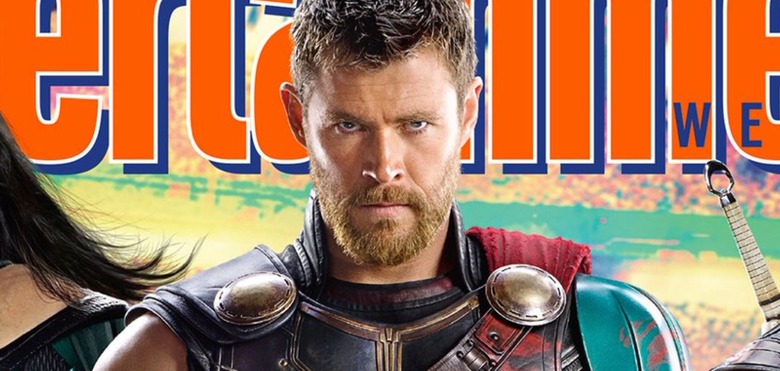 Next week's issue of Entertainment Weekly gives us a first look art Thor: Ragnarok, providing us with the first official photo of Chris Hemsworth's new look as the God of Thunder and standing alongside him are Cate Blanchett's the Goddess of Death Hela, and Westworld's Tessa Thompson's Valkyrie. Hit the jump to find out what we learned from the Thor Ragnarok EW cover issue.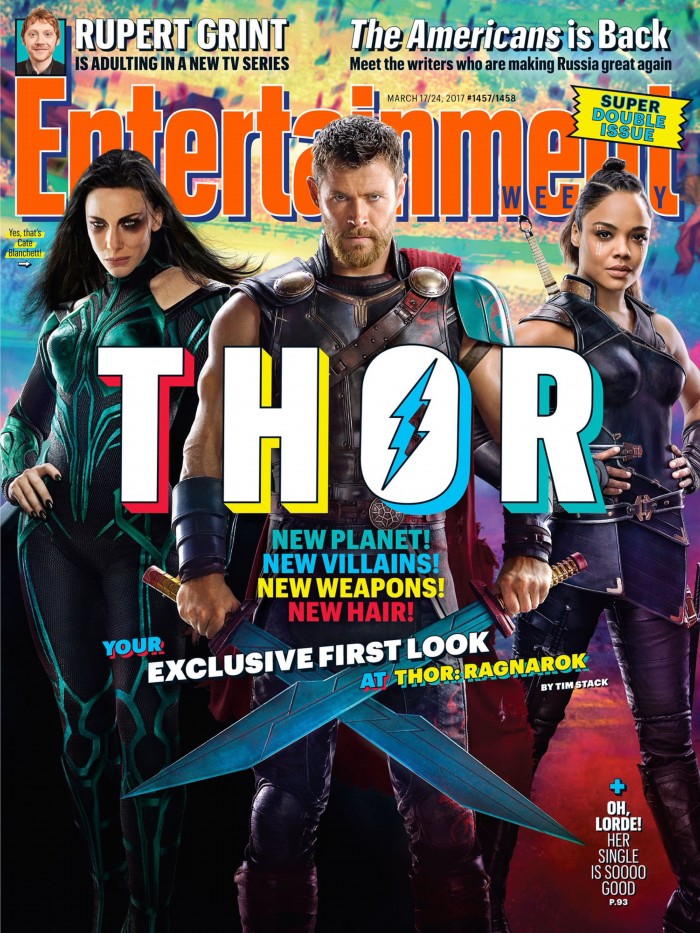 Things to note on this Thor Ragnarok EW cover:
Thor star Chris Hemsworth is sporting a newer, shorter haircut.
The God of Thunder seems to be wielding two swords instead of his trusty hammer, Mjolnir.
Tessa Thompson's Valkyrie looks badass. She is one of Thor's new allies in this adventure.
Yes, that is Cate Blanchett as Hela, the Goddess of Death, on the left. She is the main antagonist of this film, and rumor has it, she might even play a significant role in Avengers: Infinity War.
EW's story on the cover reveals that Hela is accidentally unleashed from her prison where she was locked away for millennia and is not happy or interested in going back. Hela's attack on Thor sends him to a desolate planet called Sakaar where he realizes he's no longer special compared to the people on this world. There he's forced to become a gladiator and team with his frenemy the Hulk (Mark Ruffalo) who has become Sakaar's most successful and popular fighter. Hemsworth describes the new planet as "where every wormhole across the universe dumps out its trash, so you get people from all walks of life with all sorts of incredible abilities and powers."
Blanchett also reveals that she worked with stuntwoman Zoë Bell (who starred in Quentin Tarantino's segment of Grindhouse) and learned the Brazilian martial art capoeira to prep for the role. I'm sure we will find out a lot more about Thor: Ragnarok when the issue hits  later this week or early next.
What are your thoughts on Thor's new look? How badass is Valkyrie?
Thor: Ragnarok hits theaters on November 3, 2017.