'Riverdale' Season 2 Confirmed: The Troubled Teens Of Riverdale High Will Return (And You Should Be Watching)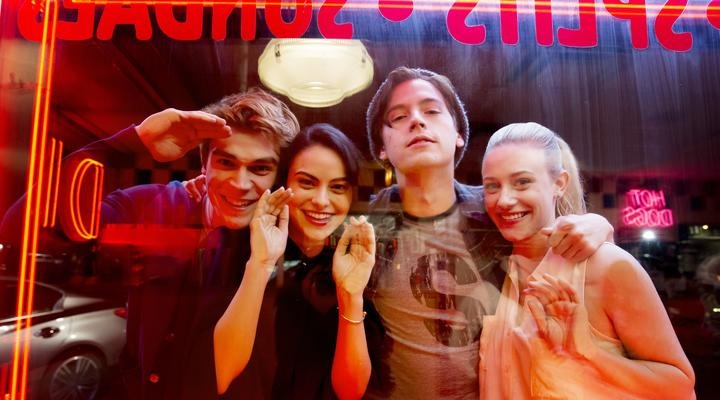 The highly enjoyable television adaptation of the Archie comics, Riverdale, has been renewed for a second season. Archie, Veronica, Betty, and Jughead's highs and lows at Riverdale High are now officially far from over. Riverdale is about halfway through its 13-episode first season, but it's great to hear it also won't be its last. While the central mystery of season one – the death of Jason Blossom – has yet to be solved, some fans of the show, such as myself, already wouldn't mind seeing other seasons with Archie and his charismatic friends navigating the sinister town of Riverdale.
Let's talk about the Riverdale season two details and why you really should be watching this show.
According to series creator, Roberto Aguirre-Sacasa, season one of Riverdale will reveal Blossom's killer, but every season won't focus on a murder mystery (but crime will always be involved). The town of Riverdale is already a home to enough danger and villains for future seasons. Most of the parents scream potential villains, except for Archie's dad, Fred Andrews (Luke Perry), who's always ready to share some wisdom and fatherly advice...although, seeing him turn evil sounds like a decent surprise for a show that enjoys a good twist or two.
During a recent Q&A, Aguirre-Sacasa mentioned "someone who has long, deep ties to the Archie universe" will play the villain in season two. Season one will tease the "character people know" but we "won't see [them] coming." Aguirre-Sacasa didn't say who, of course. Although he has been more explicit about his hope to find room for Sabrina the Teenage Witch on Riverdale.
An average of 1.16 million viewers watch Riverdale. It's not huge in the ratings, but the show – which most TV critics have praised – is performing well enough to get renewed. By the time season 2 of Riverdale airs, it may have a larger fanbase. The CW has a great deal with Netflix where their shows hit streaming eight days after their finales. Once Riverdale season one is over, more than a few people are bound to binge-watch it.
You really Should Watch Riverdale
The Greg Berlanti-produced series keeps the drama coming at full speed. There's always conflict and surprises on this show. A lot, as seen in season one's best episode to date, "Heart of Darkness," can unfold in each episode. Whenever one problem gets fixed, two more pop up for poor Archie (KJ Apa), Veronica (Camilla Mendes), Betty (Lili Reinhart), and Jughead (KJ Apa) to solve. These are some of the most unlucky high school kids on The CW, which is saying a lot.
They're also some of the most active and charismatic characters on the network. They are almost always trying to get something done on their own or with help from a friend. Riverdale is a compellingly seedy, Twin Peaks-inspired location for the series, but it's actually populated by some dynamic high school kids. I'm only mildly interested in who Jason Blossom's killer is, but I'm very interested in how Archie, Veronica, Betty, and Jughead's relationships will evolve throughout the show. The characters are Riverdale's strongest asset. Luckily for us us, these flawed, well-intentioned, and sometimes even funny High School students will return for another season.
Riverdale airs on Thursdays on The CW.