'La La Land In Concert: A Live-To-Film Celebration' Tour Announced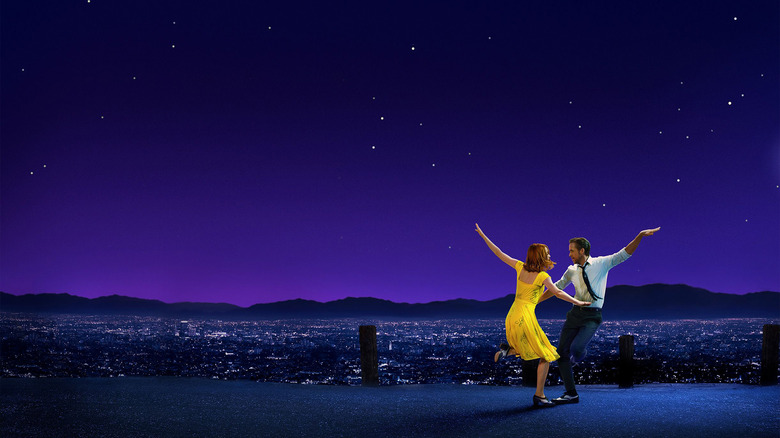 La La Land In Concert: A Live-to-Film Celebration is coming to the Hollywood Bowl this summer. If you don't live in Los Angeles, fret not my fellow La La Land fans: the concert will visit some major cities in the United States before making a few stops in Mexico, Italy, Switzerland, and other countries. However, La La Land's Academy Award-winning composer, Justin Hurwitz, is conducting the live shows at the Hollywood Bowl.
Below, learn more about the La La Land musical.
The concert premieres this summer on Friday, May 26, and Saturday, May 27, at the Hollywood Bowl (via The Washington Post). A 100-piece orchestra, choir, and jazz ensemble will join Hurwitz and event will employ the same orchestra contractor that was hired for the movie. The show will use the original recordings of Ryan Gosling, Emma Stone, and John Legend singing in writer-director Damien Chazelle's dazzling love story, which will play on a screen as the artists perform.
In a statement, Chazelle fully supports La La Land In Concert, especially by beginning its journey at the Hollywood Bowl:
For me, one of the most thrilling and fulfilling parts of making La La Land was scoring the film to a live orchestra: a hundred phenomenal local musicians playing in real-time to the Technicolor images, bringing Justin's compositions to vivid life. I couldn't be more excited to share that experience with audiences this summer, let alone in a setting as epic and as quintessentially 'L.A.' as the Hollywood Bowl.
Before most of the world fell in love with Chazelle's film, Hurwitz told him he thought the movie would translate beautifully to the stage. According to Hurwitz, there's no talk of La La Land on Broadway just yet – if that happens, it will be some time from now. They're still only at the beginning of figuring out how to "handle visually and musically the various music elements in the movie" with La La Land In Concert .
Hurwitz is looking forward to showing off the musicians' remarkable talents and how they contributed to the film. Like the La La Land director, he's pleased with the concert's first stop:
Damien made a beautiful tribute to Los Angeles with La La Land, and I couldn't be more excited to celebrate the film's music at an L.A. landmark with incredible L.A. musicians.
Not all of the concert's tour dates are announced yet, but La La Land In Concert will visit Atlanta, Dallas, Denver, Indianapolis, San Antonio, San Diego, Nashville, Portland, Minneapolis, Milwaukee, and Washington D.C. Then it'll make some stops around the world, including the U.K., Canada, and Turkey. Tickets for the Hollywood Bowl shows will go on sale this Friday at 3:00 P.M. PST on Ticketmaster. Attendees are encouraged to wear something a little more old-fashioned, in the vein of the movie.