'Fargo' Season 3 Teaser: Another Brutal, Bloody, And Funny Winter In Minnesota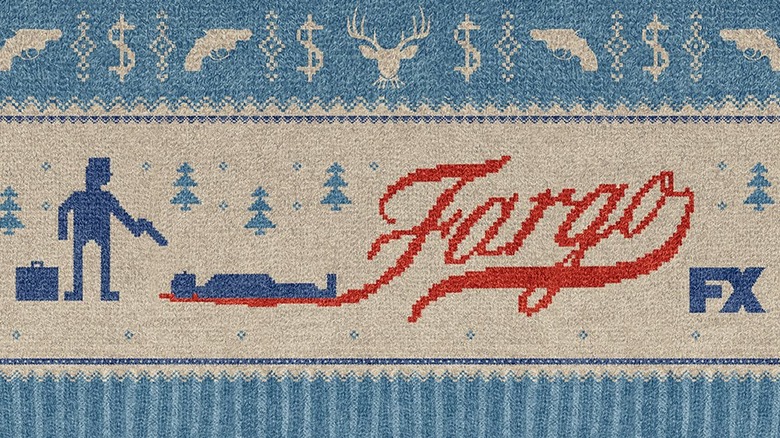 Fargo returns to FX in about a month and a half on April 19th. Last week we got a 15-second teaser that was pure Fargo – ominous but hilarious — showing a big inflatable Santa Claus deflate as a violent brawl occurs off-screen. The latest tease for season three reminds us of the irresistible winters in Minnesota.
Below, watch the Fargo season 3 trailer.
Season three stars Carrie Coon, Mary Elizabeth Winstead, and Ewan McGregor. McGregor plays the respected Parking Lot King of Minnesota, Emmit, and his bitter, less successful, and arguably less handsome brother, Ray. Their rivalry ends up involving the mob, a few games of bridge, and most likely a couple of murders.
Fargo Season 3 Teaser
Here's the Fargo season three teaser:
Hawley and FX have assembled another dynamite supporting cast for the series. David Thewlis (a loner partnering with Emmit), Jim Gaffigan (a deputy), Scoot McNairy (a pothead criminal), Shea Whigham (Meeker County's Chief of Police, Moe Dammick), Michael Stuhlbarg (Emmit's trusted advisor), and Me and Earl and the Dying Girl's Thomas Mann (a science-fiction writer) all co-star in season three. Fargo is a great, funny, and often poignant crime series, but it's usually also ten hours or so of watching a long list of actors, sometimes even in the briefest of roles, Coen Brothers-style, absolutely killing it. Few actors and characters on this show don't leave an impression.
Here's the official synopsis for the next season of Fargo:
Set in 2010, the third installment of Fargo centers on Emmit and his slightly younger brother Ray Stussy (Ewan McGregor). Emmit, the Parking Lot King of Minnesota, sees himself as an American success story, whereas Ray is more of a cautionary tale. Forever living in his more successful brother's shadow, Ray is a balding and pot-bellied parole officer with a huge chip on his shoulder about the hand he's been dealt – and he blames his brother. Their sibling rivalry follows a twisted path that begins with petty theft but soon leads to murder, mobsters and cut-throat competitive bridge.
Carrie Coon stars as Gloria Burgle, the steady chief of the local police department. A newly divorced mother, Gloria is trying to understand the new world around her, where people connect more intimately with their phones than with the people around them. Mary Elizabeth Winstead stars as Ray's girlfriend, Nikki Swango, a crafty and alluring recent parolee with a passion for competitive bridge. David Thewlis stars as V.M. Vargas, a mysterious loner and true capitalist whose bosses plan to partner with Emmit, whether The Parking Lot King likes it or not.
Fargo season three premieres on Wednesday, April 19th at 10:00 pm.