'The Deuce' Photos: James Franco And James Franco Star In David Simon's New HBO Show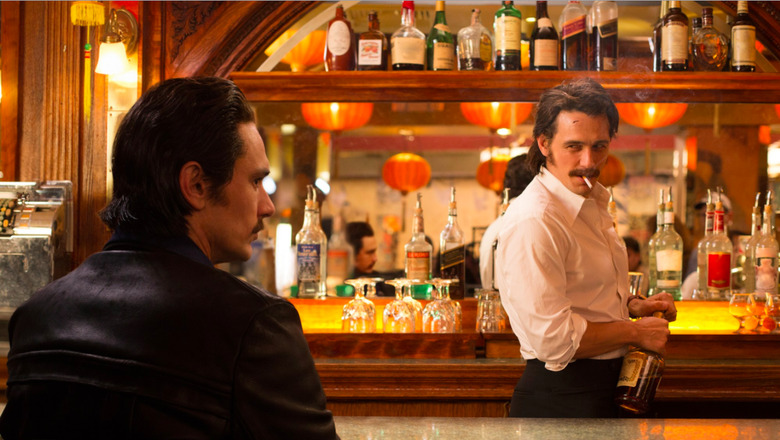 David Simon's (The Wire) new HBO series, The Deuce, shows the rise of the porn industry in the 1970s. There to experience its beginning? Twins played by James Franco (The Disaster Artist), who not only played two roles but directed two episodes. He stars what Simon calls a "story about human beings and "a critique of market capitalism."
Below, check out The Deuce photos.
Franco plays Vincent, a bartender, and Vincent's twin, Frankie, who's the more irresponsible of the duo. Simon, who co-wrote the series with Richard Price (The Night Of) and author George Pelecanos (read Franco's interview with him), travels back to Time Square long before FAO Schwartz opened and closed its doors there. With The Deuce, Simon, Price, and Pelecanos are going to show the legalization and rise of the pornography business in New York from the early '70s to, hopefully, if the series goes far enough, the mid-1980s. The Deuce begins this summer.
Here's Franco as Vincent and Frankie (Source: Entertainment Weekly):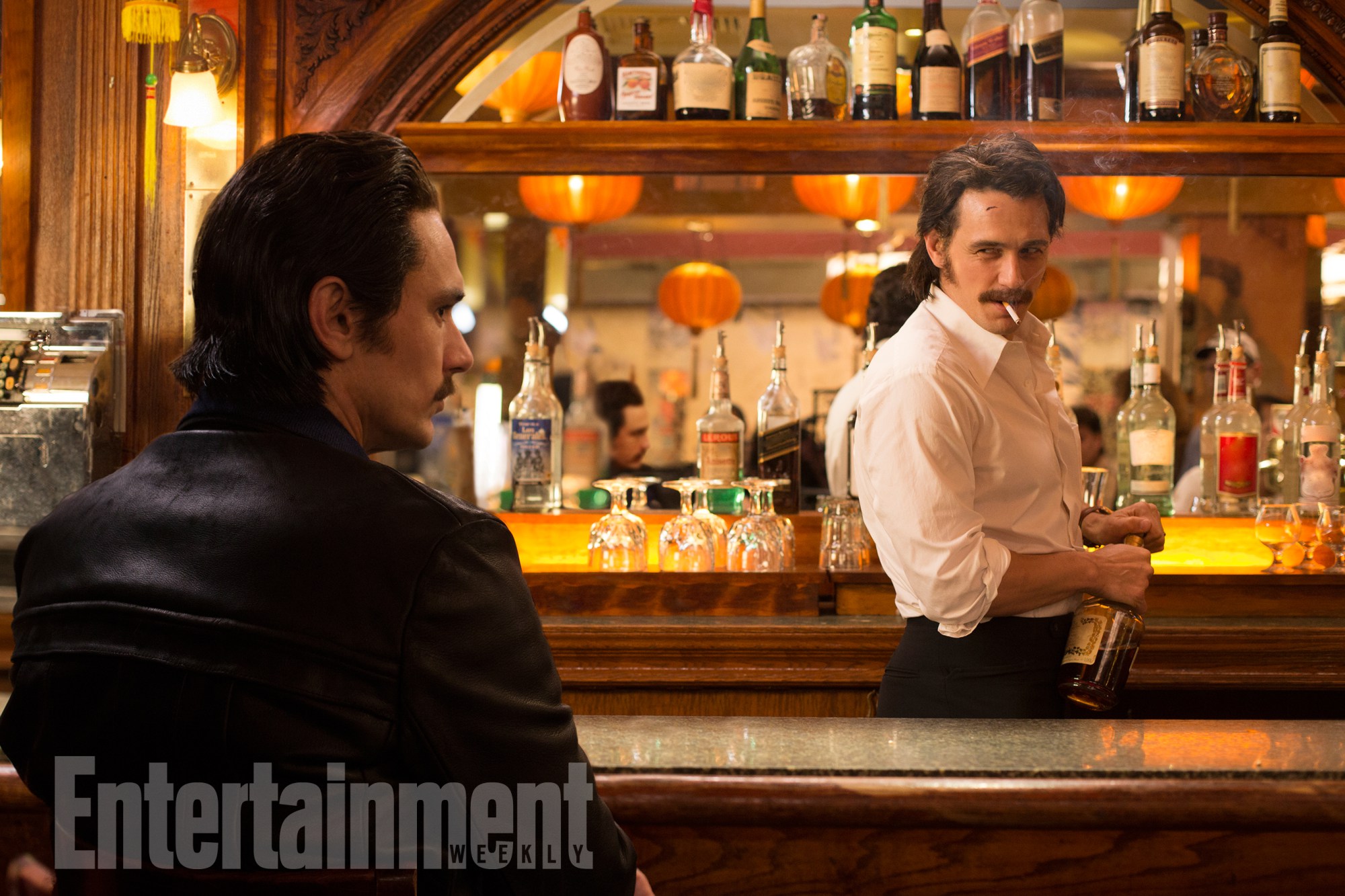 Maggie Gyllenhaal (Secretary), Zoe Kazan (Ruby Sparks), Emily Meade (Nerve), Chris Bauer (True Blood), and Dominique Fishback (Show Me a Hero) also star in the series. Gyllenhaal plays Eileen 'Candy' Merrell, a prostitute in a show involving mobsters and pimps. "The stereotypes and ideas we have about prostitutes and people who work in porn are too vague," Gyllenhaal told EW. "I hope that this show, in a way, shines a bright enough light on a group of people who haven't had one shone on them."
Simon and his frequent collaborator, Pelecanos, were initially hesitant about making a show about the porn industry — but they were convinced after one of their Treme location managers introduced them to a man who once ran a mob front on 42nd street. The stories they heard convinced them to take on the dark subject matter. Here's how Simon described the series to The Hollywood Reporter:
You don't want to make porn to critique porn because that would be a venal journey — nor do you want to look down on people because that also is fairly dishonest," he explains, adding of the sweet spot: "You really have to land it in such a way where it's a story about people and it's a story about markets — about the moment where something became legal and profitable and what happens to people in that environment when markets prevail.