Do 'Avengers: Infinity War' & 'Avengers 4' Have A Combined $1 Billion Budget?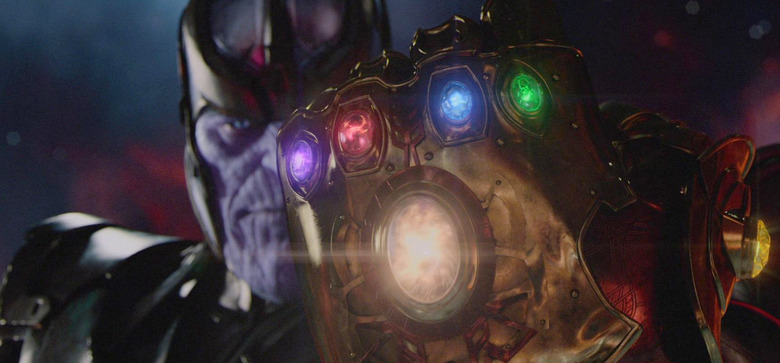 Avengers: Infinity War and the yet to be titled fourth Avengers films are shooting concurrently. With one of the biggest star-studded ensemble casts in the history of film, we expected that the films might break the record for the biggest budget movie of all time. But a new report suggests that the movies may have a combined production budget of $1 billion.
At a recent African American Film Critics Association luncheon (via Atlanta Business Chronicle), Pinewood Studios co-owner Dan Cathy mentioned that a movie is filming at Pinewood Atlanta Studios that has a $1 billion production budget. Cathy wouldn't name the movie, but, but given that Disney has rented out most of the facility for the next year for Avengers: Infinity War and the yet-to-be-titled sequel (Avengers 4). I can't imagine he was talking about any other production shooting in Atlanta or anywhere else in the world. I also assume that the budget he is quoting is for both films, which are shooting together over the next 9 or 10 months.
Still, a $500 million budget per film is far above the previously recorded estimates. Pirates of the Caribbean: On Stranger Tides holds the record for the biggest budget on a single movie with an estimated cost of $378.5 million, while The Hobbit movie trilogy (which shot back-to-back, similar to what Marvel is doing) ranks at #1 with around $745 million before tax rebates. The $1 billion budget figure would probably also be before tax breaks. Georgia currently offers Hollywood productions a 30% tax break on movies shot in the state.
In comparison, Avengers: Age of Ultron has a reported production budget of $250 million (similar to Warner Bros' Batman v Superman: Dawn of Justice). So it's hard to believe that Avengers: Infinity War would theoretically double that cost.
One of the big factors on these huge mega blockbuster films is the salaries of the big stars. The Avengers cast includes the world's highest-paid actor, Robert Downey Jr., who received an estimated $20 million upfront for Age of Ultron, and $40 million for Captain America: Civil War, but there have been newspaper reports that Downey is making around $200 million for both of the upcoming Avengers films. Of course, that report was never substantiated, as most of these estimated production budgets are never confirmed by the studios until reporting losses, and even then studio accounting is notoriously dubious.
But the Avengers: Infinity War cast is supposed to contain a who's who of Hollywood's big stars, including Downey, Scarlett Johansson, Brie Larson, Benedict Cumberbatch, Chris Pratt, Chris Hemsworth, Benicio Del Toro, Elizabeth Olsen, Zoe Saldana, Vin Diesel, Chris Evans, Jeremy Renner, Samuel L Jackson, Tom Holland, Bradley Cooper, Paul Rudd, Josh Brolin, Paul Bettany, Peter Dinklage, Mark Ruffalo, Tom Hiddleston, and many many others. The casting cost alone must be massive. Most of the big stars on Age of Ultron were paid between $5-10 million each
It's also possible that Cathy was a bit hyperbolic in his statements. But I think, either way, the next two Avengers films will probably break the record to become the biggest budgeted motion pictures of all time.