Mel Gibson Confirms Early Talks For 'Suicide Squad 2': ''We'll See''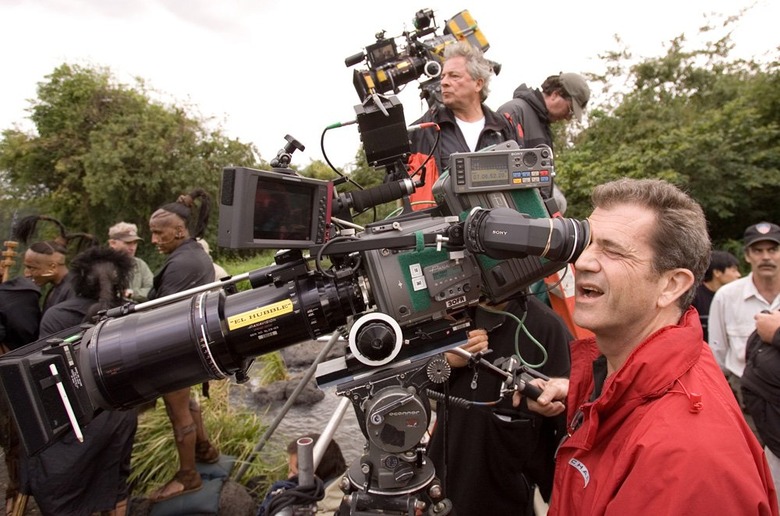 Mel Gibson likely has more clout in his hands right now than he's had in years. His well-made World War II drama, Hacksaw Ridge, grossed over $175 million at the worldwide box-office, was nominated for Best Picture and Best Director, and picked up two Academy Awards last night. Following his biggest success in years, what's next for the filmmaker?
Even after making a hit drama, possibly opening doors to direct some long-gestating passion projects, Gibson is still considering the sequel Suicide Squad 2. Below, the director briefly comments on the DC sequel.
Almost two weeks ago it was reported Gibson was in early talks with Warner Bros. about directing the sequel to David Ayer's comic book movie. Daniel Espinosa (Safe House), Jonathan Levine (50/50) and Ruben Fleischer (Zombieland) are also under consideration, but Gibson's name is apparently at the top of the list.
Gibson quickly confirmed the early talks, saying he was on a "first date" with the studio. While on the red carpet at the Academy Awards, the director told Entertainment Tonight "we'll see" about Suicide Squad 2:
I don't know. I just met some guys about story points. It's not a done deal or anything. But it's just fun to shoot the bull when it comes to stories. And if we can elevate any kind of concept it's good. We'll see.
When we heard Gibson was in the running for the sequel, it was surprising. His name typically isn't associated with comic book movies. He recently even criticized the recourses poured into some big budget superhero movies to Deadline – but said he might feel differently about them if he made one himself:
I look at them and scratch my head. I'm really baffled by it. I think there's a lot of waste, but maybe if I did one of those things with the green screens I'd find out different. It seems to me that you could do it for less... You're spending outrageous amounts of money, $180 million or more, I don't know how you make it back after the tax man gets you, and after you give half to the exhibitors.
Last November, he wasn't "interested in the stuff," but Variety's Justin Kroll tweeted he is interested in working with Suicide Squad's cast. Years ago Gibson was keen on making The Accountant with Will Smith, but the studio passed. If Gibson wants the Suicide Squad 2 job, though, it's his to take, according to Kroll.