Marvel's 'Inhumans' Casts 'Game Of Thrones' Villain Iwan Rheon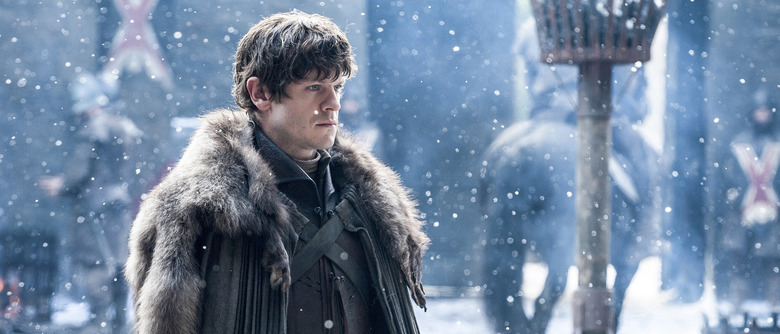 Marvel's Inhumans TV series has found the first member of its royal family in the far-off lands of Westeros. Iwan Rheon, last seen inspiring a thousand thinkpieces as sadistic Ramsay Bolton on Game of Thrones, will be joining the ABC drama set to debut this fall. Click through for more details, including which character he's playing. 
Marvel's Inhumans follows the adventures of the Inhumans royal family, led by the strong and silent Black Bolt. Maximus is described as "a clever and charming Inhuman that is fiercely devoted to the people of Attilan, especially his brother, the King – although he harbors an intense desire to wear the crown himself." In other words, he's another grasping and manipulative type a la Ramsay Bolton, but slightly more likable. In the comics, the character has mind control powers and a shaky grasp on sanity.
Jeph Loeb, head of Marvel Television, sang Rheon's praises in the press release. "Iwan's ability to be charming, roguish, and still completely unexpectedly dangerous were all the different sides we needed to bring the character to life," he said. Added showrunner Scott Buck, "Maximus is a complex character. Likable, charming, tragic and villainous all in the same moment, and I'm very excited to have someone of Iwan's considerable talent."
The character seems to suit Rheon to a T. While I had some issues with Ramsay Bolton as a character, it's thanks to Rheon that the character stayed as compelling as he did. Even as Ramsay hit the same beats over and over, becoming more cartoonishly evil every time, Rheon managed to keep him grounded. Maximus seems like an opportunity for Rheon to tap into a similar wickedness while also showing a softer side — based on the description above, he seems to have some of Loki's dark charisma.
While this will be Rheon's first foray into the Marvel universe, he's dabbled in superheroics before. Prior to Game of Thrones, he was best known for starring in the British drama Misfits as an awkward teenager with the ability to turn invisible.
Inhumans will debut its first two episodes in IMAX over Labor Day weekend before heading to ABC for the rest of its eight-episode first season. Learn more about the show's other characters here.