'The Immortal Life Of Henrietta Lacks' Teaser: HBO Sends Oprah Winfrey Digging For Answers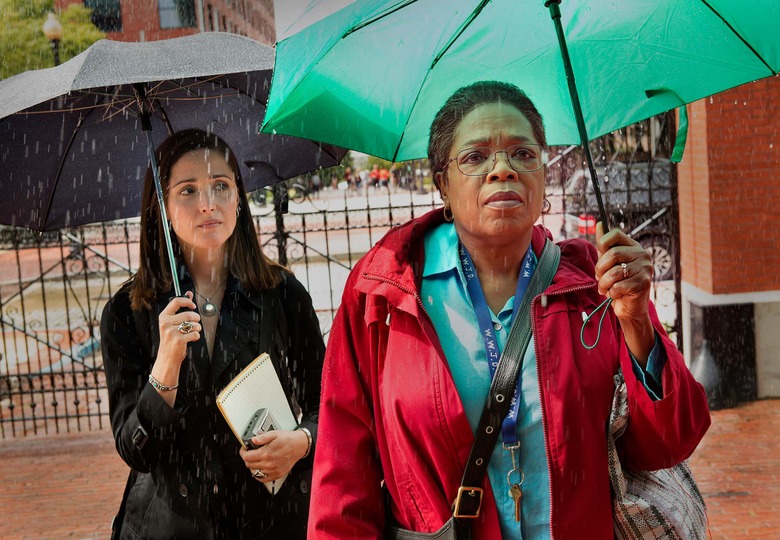 Even if you've never heard of Henrietta Lacks, there's a good chance she's impacted your life in some way. In 1951, while Lacks was undergoing treatment for cervical cancer at Johns Hopkins Hospital, her cells were harvested without her knowledge or consent and used to create HeLa cell line. While Lacks herself passed away that same year, her cells have lived on, aiding in many medical breakthroughs including the polio vaccine.
While the scientific community has been aware of Lacks' unwitting contribution for decades, her story became much more widely known to the general public in 2010 thanks to The Immortal Life of Henrietta Lacks, a nonfiction tome by Rebecca Skloot. Now it's going the way of many other bestselling books, and becoming a movie. Oprah Winfrey leads HBO's feature film as Henrietta's daughter Deborah, and Rose Byrne as Skloot. Hamilton's Renée Elise Goldsberry plays Henrietta. Watch the Immortal Life of Henrietta Lacks trailer below.
The Immortal Life of Henrietta Lacks Teaser Trailer
It's not the best trailer. It's tough to tell exactly what's going on unless you're already familiar with the source material. Still, it looks like another powerful performance from Winfrey, and the Lacks family's story seems like one worth telling — both because it looks fascinating and because it raises some very complicated but necessary questions about race, ethics, and consent in medicine.
The Immortal Life of Henrietta Lacks premieres on HBO Saturday, April 22 at 8 PM. George C. Wolfe (Lackawanna Blues) directed.
Oprah Winfrey and Rose Byrne star in this adaptation of Rebecca Skloot's critically acclaimed, bestselling nonfiction book of the same name. The film tells the story of Henrietta Lacks, an African-American woman whose cells were used without her consent to create the first immortal human cell line. Told through the eyes of her daughter, Deborah Lacks (Winfrey), the film chronicles her search, along with journalist Rebecca Skloot (Byrne), to learn about the mother she never knew and understand how the unauthorized harvesting of Lacks' cancerous cells in 1951 led to unprecedented medical breakthroughs, changing countless lives and the face of medicine forever.