'Logan' Director James Mangold Wants To Make An X-23 Spinoff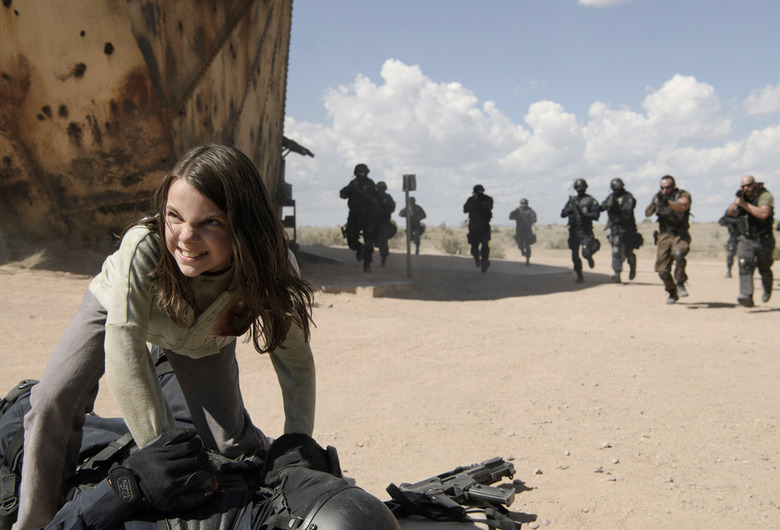 Hugh Jackman's Logan is the undisputed star of Logan (you know, as indicated by the title), but its resident scene-stealer is definitely Laura, a.k.a. X-23. As played by 11-year-old Dafne Keen, she's a force of nature who's more than capable of holding her own against veteran X-Men like Wolverine and Professor X. I've got a strong feeling she'll emerge as a new fan favorite as more and more people get to see Logan.
In fact, she's definitely got one supporter on her side already: Logan director James Mangold, who says he'd liked to be "involved" with a potential X-23 spinoff. 
Mangold addressed the possibility of an X-23 spinoff in a recent interview with We Got This Covered.
I think Dafne is incredible in the film and I would love to see another film about that character and that's certainly something I'd be involved in. For me that was one of the big additions I brought to the table, this decision to try to make the film about family and to try to insert Laura and the pressures that would put and the idea about Charles ailing.
Before you get too excited, though, keep in mind that any such project is still purely theoretical. When I spoke with him recently, Mangold made sure to emphasize that nothing was officially in the works for the character at this point in time.
I mean, I know [Keen] wants to act. I know she was phenomenal in this movie. And I can't think of a reason there wouldn't be interest in the studio or otherwise. But no one's been working on anything yet.
Since Logan is billed as the last hurrah for Jackman's Wolverine, and since Keen's X-23 is still an unknown quantity to most audiences, it's not surprising that the studio has yet to make any big public moves forward on a possible spinoff. But talk is bound to heat up in the not-too-distant future. Based on what I've seen, she's like a combination of Eleven, Hit-Girl, and Negasonic Teenage Warhead, all rolled into one terrifying pint-sized package. And besides, someone's gonna have to fill the role of "taciturn badass" for the franchise, now that Jackman's on his way out. Why not X-23?