Sam Raimi Sets A Course Toward Skydance's Bermuda Triangle Movie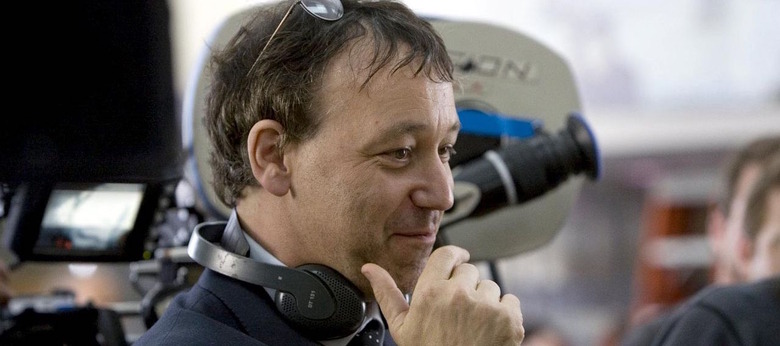 Sam Raimi has never been afraid to venture into weird territory, whether it's a medieval England overrun by Deadites in Army of Darkness or the Land of Oz in Oz: The Great and Powerful. But for his next project, he'll go exploring a little closer to home. Raimi has been set to direct a movie about the Bermuda Triangle, the spot in the Atlantic Ocean where, according to legend, planes and ships have inexplicably vanished. Skydance Productions is behind the project. 
The Hollywood Reporter broke the news of the Sam Raimi Bermuda Triangle project. Alas, the Bermuda Triangle movie is proving as mysterious as the Bermuda Triangle itself, and the trade doesn't have many plot details to share. What we do know is that it's described as a "mystery thriller," and that Doug Miro and Carlo Bernard (The Sorcerer's Apprentice) wrote the most recent script. A previous version was penned by Damian Shannon and Mark Swift (Friday the 13th).
Raimi's Bermuda Triangle movie is one of three in development. Universal has one brewing with screenwriters Juliet Snowden and Stiles White (Ouija), based on a 2012 pitch by Alfred Gough and Miles Millar, and Warner Bros. picked up a Bermuda Triangle spec script by Daniel Kunka (12 Rounds) in 2013. Skydance's would seem to be the furthest along, since it's the only one with an actual director. The film has been in the works for several years already, and at one point even courted Johnny Depp for the lead role.
The Bermuda Triangle isn't an actual geographical or scientific concept, but a modern myth that originated in the '50s and '60s. Where exactly the triangle is, depends on whom you ask, but it's generally depicted as being somewhere in the Caribbean Sea or the northwestern Atlantic Ocean, near Florida, Cuba, Puerto Rico, and, of course, Bermuda. Legend has it that the region has seen a disproportionately high number of accidents, disappearances, and other odd, potentially supernatural events. There's no real evidence to support this claim, mind you, but that hasn't stopped the legend from capturing the public imagination.
On the other hand, there's still no single agreed-upon explanation for all that (supposedly) uncanny activity. Nor is there any intricate canonical mythology associated with the Triangle. Raimi should have plenty of room to make the concept his own. The director's recent credits include the disappointingly forgettable Oz the Great and Powerful, the wildly entertaining Drag Me to Hell, and the still-great Spider-Man trilogy.