David Gordon Green And Danny McBride To Write/Direct New 'Halloween' Movie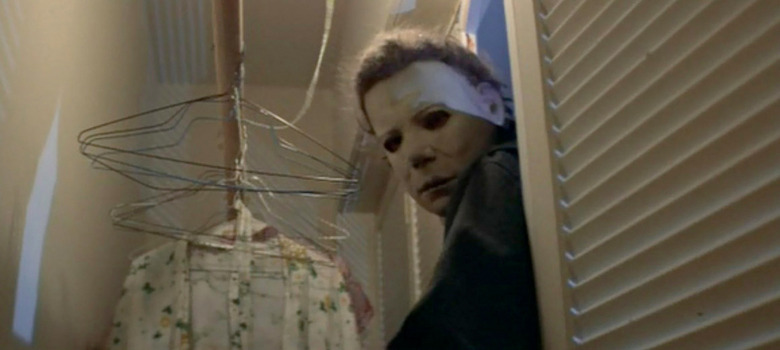 In May 2016, we learned that Blumhouse, producer of The Conjuring, Paranormal Activity, Insidious, Sinister and The Visit, would be teaming with Miramax to co-finance a new Halloween movie. Not long after, we heard that Oculus director Mike Flanagan was in talks to direct. Well, it looks like that isn't happening after all.
Instead, David Gordon Green and Danny McBride will be writing and directing the new Halloween movie with John Carpenter serving as executive producer and consultant on the project.
John Carpenter announced the project on Facebook:
"David Gordon Green and Danny McBride are joining the project to complete the creative team. David and Danny will write the script together and David will direct. I will continue in my executive producer role to consult and offer my advice and feedback as needed. David and Danny both came to my office recently with Jason Blum and shared their vision for the new movie and...WOW. They get it. I think you're gonna dig it. They blew me away. I might even do the music. Maybe. It could be kind of cool. And you'll get to see it in theaters on October 19th, 2018."
David Gordon Green is the director behind such comedies such Pineapple Express, Your Highness and The Sitter. He's also directed and exec-produced the HBO TV series Vice Principles and Eastbound and Down, which he worked with writer/actor Danny McBribe. While the actor has not been creatively involved in horror movies, he's apparently a lifelong horror film fanatic. Bride, who is appearing in Alien: Covenant, has said that the first two Alien films are some of his favorite horror films growing up as a kid.
John Carpenter's work on Halloween has influenced decades of horror films and the filmmaker has said that he is "going to help to try to make the 10th sequel the scariest of them all." Jason Blum thinks they can finally create a new sequel worthy of the Halloween name that fans will love:
"'Halloween' is one of those milestone films that inspired everyone at our company to get into the world of scary movies. The great Malek Akkad and John Carpenter have a special place in the hearts of all genre fans and we are so excited that Miramax brought us together. We cannot wait to find and collaborate with the right filmmaker to give 'Halloween' fans the movie they deserve."
David Gordon Green's Halloween movie will hit theaters on October 19th, 2018.