Nicolas Winding Refn Teams With Ed Brubaker For Amazon TV Series 'Too Old To Die Young'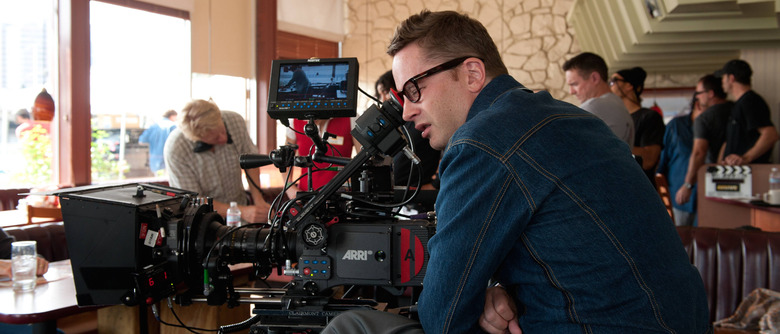 There was a time when it would've been surprising for a notable filmmaker at the top of his game to make the leap to television, but those days are over. These days, everyone from David Fincher to Cary Fukunaga to Jane Campion is jumping between the big screen and the small one. And as of now, we can add Nicolas Winding Refn to that growing list as well. He's just been set to team with Amazon for Too Old to Die Young, a crime thriller described as being in a similar vein as his Pusher film trilogy. 
Variety reports Amazon is moving full speed ahead on the Nicolas Winding Refn TV series, giving it a straight-to-series order of ten episodes. Refn's been in business with Amazon a couple times before. The streaming service distributed his most recent feature, The Neon Demon, and he previously had plans to make a Barbarella TV series with them. Refn will direct and produce Too Old to Die Young, as well as co-write the show with Ed Brubaker (who'll serve as executive producer). Shooting is expected to get underway this fall in Los Angeles. Although casting has yet to be announced, Refn is reportedly courting several big-name stars.
Set in the criminal underbelly of Los Angeles, Too Old to Die Young will "explore various characters' existential journeys from being killers to becoming samurai in the city of angels." I couldn't tell you exactly what that means, and yet it sounds exactly like something that'd be up Refn's alley. I mean, what else would you expect from a guy who's made three films about "a mythological creature that has a mysterious past but cannot relate to reality because he's heightened and pure fetish," played by three completely different actors in otherwise unrelated storylines?
While Too Old to Die Young will be Refn's first American TV series, he previously wrote and produced episodes of the Danish drama The Chosen 7, and has irected episodes of the British series Agatha Christie's Marple. Brubaker is probably best known for his work in cartoons and comics, but he recently moved into television as a supervising producer and writer on HBO's Westworld.