'World War Z' Sequel And 'Friday The 13th' Pulled Off Release Calendar; Darren Aronofsky's 'Mother!' Set For Fall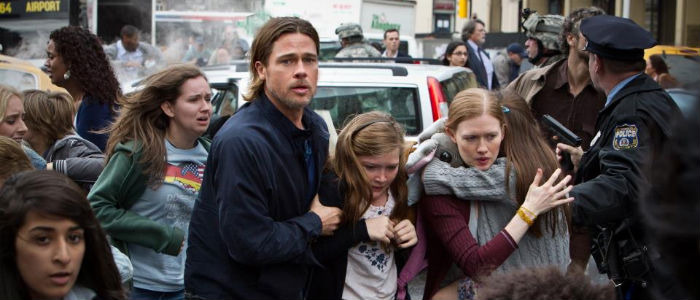 Paramount's making some changes to its 2017 release calendar. Both the long-gestating World War Z sequel and the even longer-gestating Friday the 13th reboot have been pulled off the schedule entirely. Meanwhile, in happier news, Darren Aronofsky's mother!, starring Jennifer Lawrence, is now set to come out this fall. Click through for all the latest details.
The World War Z sequel news shouldn't come as a big surprise. The film was previously set for June 9, 2017, but as of today had yet to lock down a director. It was only a matter of time before the studio made the delay official. World War Z 2 was put into development immediately after World War Z hit theaters, and it locked down J.A. Bayona to direct just a few months later. But progress was slow going after that, and a year ago Bayona left the project altogether. Paramount never did manage to find a replacement, and now here we are. No new date has been set, although THR's sources indicate the studio still hopes to get things back on track for release in 2018 or 2019.
As for Friday the 13th, it's been kicked down the road more times than we can count, most recently to October 13, 2017. Mind you, this is a film that was originally slated for 2015. But now it looks like Paramount is finally ready to just admit that a new Friday the 13th isn't happening anytime soon. Maybe last weekend's middling box office for Rings — another long-delayed horror sequel – finally killed their interest in reviving Friday the 13th.
But the news isn't all negative coming out of Paramount. The studio has just announced that mother! will take over that vacated October 13, 2017 release date. The drama revolves around a couple whose relationship is put to the test thanks to the arrival of some unwanted guests, and stars Lawrence, Javier Bardem, Michelle Pfeiffer, Domhnall Gleeson, and Ed Harris. No wonder Paramount has it positioned right at the start of prestige-pic season.