'Personal Shopper' Trailer: Kristen Stewart Wants To Talk To A Ghost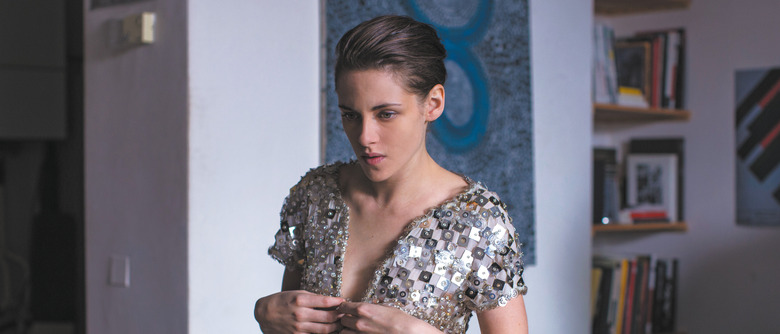 Kristen Stewart has moved on from romancing vampires to communicating with ghosts. In Olivier Assayas' Personal Shopper, she plays a young woman who lives in Paris and works as a professional shopper for a celebrity. Her real preoccupation, though, is waiting for a supernatural message from her deceased twin brother. She hangs out in his home and keeps her eyes and ears peeled for signs from beyond. Watch the Personal Shopper trailer below. 
Personal Shopper Trailer
At this point, I should warn you that the Personal Shopper trailer seems to give away quite a bit of plot. I haven't seen the movie myself, so I don't necessarily know if that makes it spoiler-y. Still, if you're already sold on this movie and don't want to know too much about it, you might want to consider avoiding this trailer altogether. If you're curious and want to see more, follow me to the video below.
Stewart has been knocking it out of the park lately, and this looks like another strong performance from her. Personal Shopper reunites her with Assayas, who previously directed her in another of her acclaimed recent roles, Clouds of Sils Maria. Personal Shopper got mixed reviews at Cannes last year — those who loved it really loved it, but enough people hated it that it got booed at its premiere. Personally speaking, that polarized response just makes me all the more curious to make up my own mind when Personal Shopper arrives in theaters March 10.
Olivier Assayas, the internationally-acclaimed director of Clouds of Sils Maria and Summer Hours, returns with this ethereal and mysterious ghost story starring Kristen Stewart as a high-fashion personal shopper to the stars who is also a spiritual medium. Grieving the recent death of her twin brother, she haunts his Paris home, determined to make contact with him.