'The LEGO Batman Movie' Cast List Reveals Some Surprises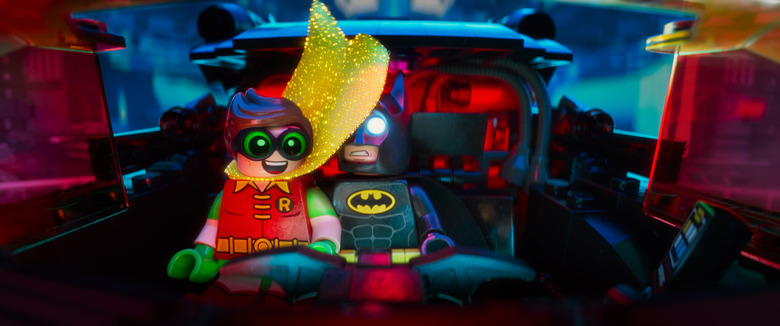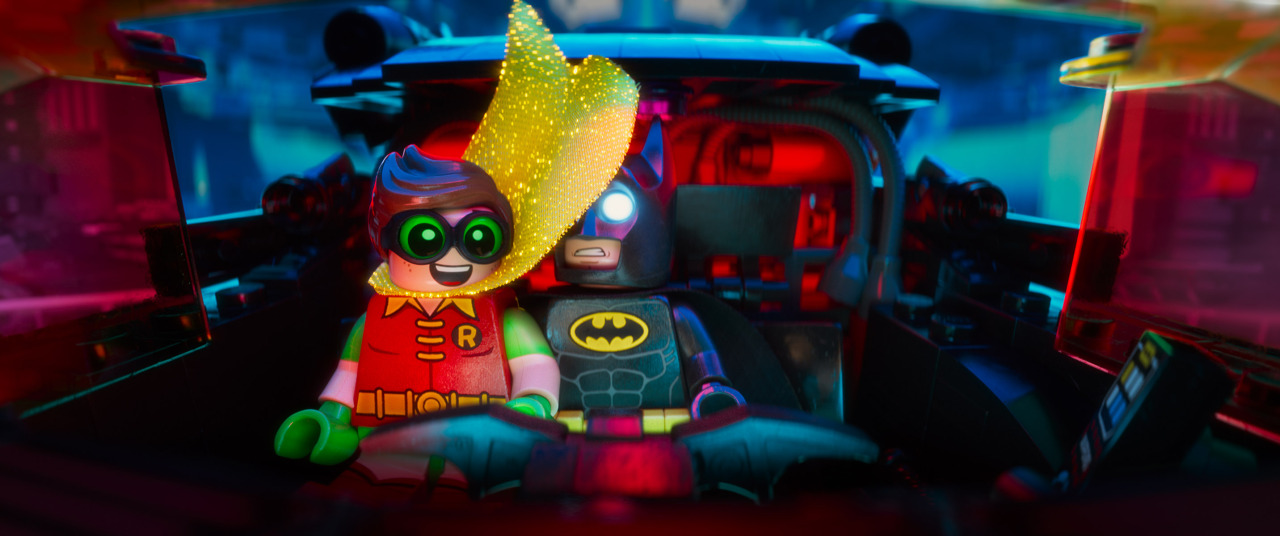 Like The LEGO Movie, we should expect some cameos and surprises from The LEGO Batman Movie. A week before the animated film opens in theaters, a cast list has hit the net revealing a few participating actors previously unreported. There are more than a few well-known actors and (LEGO) characters namechecked.
If you don't mind ruining some surprises for yourself, then see who else is a part of The Lego Batman Movie cast below.
The LEGO Batman Movie is about the deeply insecure, crime-fighting loner (Will Arnett) struggling with the new son in his life, Robin (voiced by Michael Cera). Chris McKay's film — which he describes as part Michael Mann, part About a Boy – features The Joker (Zach Galifianakis), Batgirl (Rosario Dawson), Harley Quinn (Jenny Slate), Two-Face (Billy Dee Williams), and Alfred Pennyworth (Ralph Fiennes).
If you're curious what other DC heroes and villains we might see in the movie, Comic Book Movie.com found out. For starters, Channing Tatum and Jonah Hill are returning to voice Clark Kent/Superman and Hal Jordan/Green Lantern. Zoë Kravitz is voicing Selina Kyle/Catwoman, Doug Benson is voicing Bane, Adam DeVine is voicing Barry Allen/The Flash, Riki Lindhome is voicing Pamela Isley/Poison Ivy, Kate Micucci is voicing Basil Karlo/Clayface, and, best of all, Jason Mantzoukas is voicing Dr. Jonathan Krane/Scarecrow and — spot on casting – Conan O'Brien is voicing Edward Nygma/The Riddler.
There are other cameos from characters we've seen in some other Warner Bros. movies. Voldemort is in The LEGO Batman Movie, and Eddie Izzard voices his LEGO. Seth Green is voicing King Kong, while Jemaine Clement is credited as Sauron. The Unbreakable Kimmy Shmidt's Ellie Kemper is voicing "a mysterious woman named Phyllis."
We already knew we'd see some of the DC characters listed above, but there's still a few roles we don't know the voices behind. McKay wanted to go all out and used an exhausting amount of Batman characters, no matter how famous they are. In addition to LEGO Riddler and Catwoman, we'll also see Penguin, Gentleman Ghost, Calendar Man, the Condiment King, and others in The LEGO Batman Movie.
Here's the official synopsis:
In the irreverent spirit of fun that made The LEGO Movie a worldwide phenomenon, the self-described leading man of that ensemble—LEGO Batman—stars in his own big-screen adventure. But there are big changes brewing in Gotham, and if he wants to save the city from The Joker's hostile takeover, Batman may have to drop the lone vigilante thing, try to work with others and maybe, just maybe, learn to lighten up.
The LEGO Batman Movie opens in theaters February 10th.